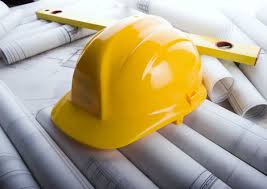 Council approved an application by developers, at its Monday meeting, to turn the former John Wesley United Church at 342-346 John Street (at the intersection of John Street and St. George's Avenue West) into a 25-unit apartment building.
The matter was deferred from council's last meeting so that an open house could be held to address concerns about the development from area residents.
That open house was held July 2.
Neighbourhood residents had voiced several concerns over the proposal, stating it would lead to increased noise and traffic in the area.
"Generally speaking, objections from neighbours still exist (after the open house)," city planner Peter Tonazzo told council Monday.
A city staff report from the engineering and planning department wrote, however, "it was noted by some (neighbours) that this redevelopment is preferable to having the building remain empty and fall into disrepair."
Tonazzo told council certain conditions attached to the approval attempt to retain the character of the old church building "to soften the appearance of the apartment building."
The application, from developers Carlo Bumbacco and Jim Brogno, rezones the property from low density residential zone to low density residential zone with a special exception.
Several conditions were attached to the approval, including a stipulation that the building will not consist of more than 25 apartment units, that landscaping and fencing will be put in place, and that the building's footprint and height will not be expanded in any way.
As for traffic concerns, specifically the speed of vehicles, the number of transports and the condition of St. George's Avenue, the city staff report stated there has only been one reported collision in the area (2012).
"According to PWT (public works and transportation) traffic counts, this portion of John Street accommodates approximately 3,000 vehicles per day, and St. George's Avenue accommodates approximately 10,000 vehicles per day. Both of these streets can accommodate the traffic generated from the proposed apartments," the report reads.
"From a traffic standpoint the impact would be fairly negligible for the residents," Tonazzo told council Monday.
There were also concerns about flooding on the property from city planners, however the city staff report stated "the ongoing Fort Creek Aqueduct project has mitigated part of the flooding threat. Further phases to the Fort Creek Aqueduct project are intended to eventually eliminate the flooding risk to the Steelton Area."
"We think it (the development) does fit into the character of the area…we feel it's a very appropriate re-use of this building," Tonazzo said.
Mayor Christian Provenzano said it helps address the Sault's low apartment vacancy rate.
Councillor Matthew Shoemaker said he was in favour of re-purposing existing buildings as opposed to perpetually extending northward, which requires extension of services.
Councillor Frank Fata also spoke in favour of the project as a provider of affordable housing.