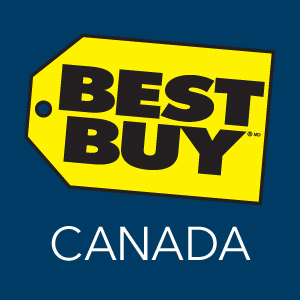 A restructuring plan announced yesterday by Best Buy Canada will impact as many as 950 full-time employees at Best Buy and Future Shop locations nation-wide.
It's unclear how many jobs may be lost at the Sault Ste. Marie Future Shop location, but a source told SooToday.com that approximately 10 people may be on the job hunt sooner than later.
A news release issued by Best Buy Canada follows.
*************************
VANCOUVER - Best Buy Canada has announced changes to streamline its store operating model as part of the company's long-term growth strategy in Canada.
"We have been focusing on simplifying our store structure and increasing efficiencies to better align with the changing needs of our customers," said Ron Wilson, president and COO of Best Buy Canada.
"We have seen our online sales grow by more than 50 percent in the past year and new services such as in-store reserve and pick up more than doubling. These changes in the way our customers are interacting with us have led us to look at how to best deploy our staff to meet those evolving needs."
As part of the restructuring announced yesterday, Best Buy Canada will be consolidating sales departments and reducing management layers in Future Shop and Best Buy stores.
All store employees were notified individually about these changes and those impacted were provided with severance packages, an Employee Assistance Program (EAP) and outplacement services to help them secure new employment.
This will impact approximately 950 full-time employees across both Future Shop and Best Buy brands.
"Decisions that impact our people are never easy and we make them with our customers, employees and corporate values in mind," said Wilson.
"I want to express my appreciation to all of our employees who are leaving for the contributions they have made to Best Buy Canada."
The company's business transformation that began last year has positioned it to remain the number one consumer electronics retailer in Canada both online and in-store, with a nationwide network of 265 locations.
Some of initiatives the company has undertaken as part of its Canadian growth strategy include:
Opening 176 "Stores-within-a-Store" concepts, working with vendor partners including Microsoft and Samsung.

Opening six new Best Buy Mobile locations and moving forward with plans to open two new Future Shop locations.

Enhancing in-store Reserve and Pickup services.

Introducing multi-channel sales associates who assist in-store to access the company's entire product catalogue.

Growing an extensive online only product assortment, which includes over 80,000 new products introduced this year alone.

Making investments to improve the shopping experience on both bestbuy.ca and futureshop.ca as well as enhancements to apps available for both brands.
*************************