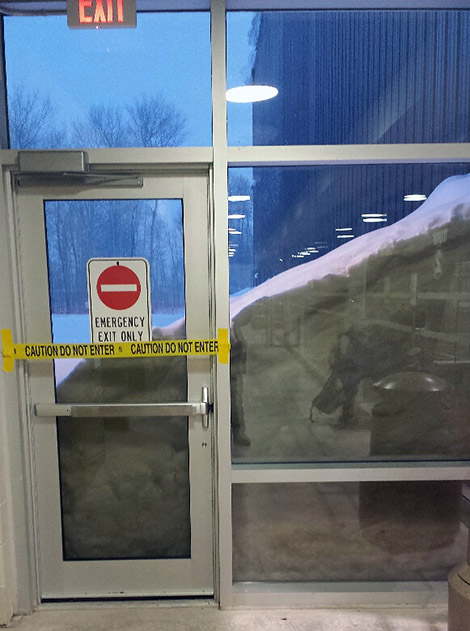 There appears to be a potentially serious safety concern at the Northern Community Centre (formerly West End Community Centre) on Goulais Avenue.
Concerned reader Brad King sent in a photo which he says shows an emergency exit at the facility taped off.
Through the glass a snow drift appears to have accumulated to about chest height.
"All exits at the community center are taped of with caution tape, I'm guessing it's more than just this one door," says King.
It is unlikely that the door could be opened in an emergency because the door pushes outward toward the snow drift.
The phone number listed for the Northern Community Centre on the city's website directs to the Community Centres Division, where a message was left Thursday but not immediately returned.