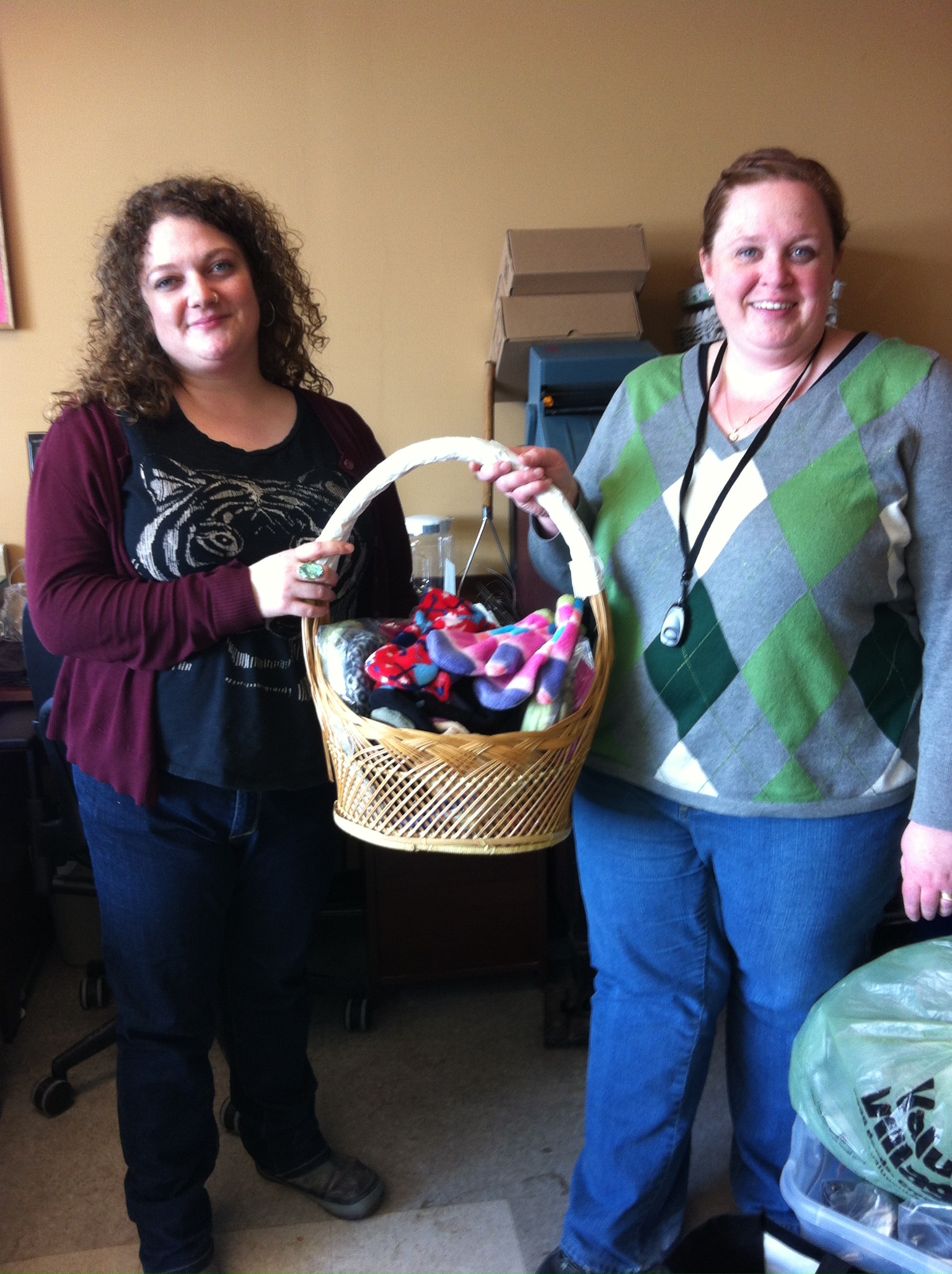 NEWS RELEASE
SAULT COLLEGE PUBLIC RELATIONS AND EVENT MANAGEMENT
*************************
The continued cold is a reminder of our long winter months here in Sault Ste. Marie.
But, thanks to 20 local sewers, 100 people won't go mitt-less for the rest of the season.
Commit to Mitts was created by the Public Relations and Event Management students at Sault College to support those in need of staying warm this winter.
One hundred mitts were produced by local sewers who volunteered their time and thread to the program.
The mitts were donated to the Soup Kitchen Community Centre.
On top of that, $116.75 was raised for the Soup Kitchen by attendees of The Marquee, an event put on by the PEM students at the 2014 Bon Soo Winter Carnival.
All of the fabric and materials were donated by Life's a Stitch and local sewers Rosanne Stewart, Bobby Shaughnessy, and Skye Stewart.
Rosanne Stewart was thrilled to be a part of the program.
She said, "I love sewing anyway, and after the first few, it became a fun challenge to see how many pairs I could make at one sitting! I got involved because it seemed like such a great idea; with this winter being so cold, everyone could use an extra pair of mittens or two."
The local sewing community more than proved its generosity.
Rosanne continued, "People were so generous with donations of fleece and their time to sew that it really felt like a community."
Rosanne was a mentor for the PEM students.
She not only sewed over 25 pairs of mitts, but packaged kits for sewers, networked with the sewing community in town and in Sault Michigan, and provided guidance for the program.
Sewers donated their time and thread, and without them Commit to Mitts would not have been so successful.
Local sewers include: Liette Maki, Tammy Orlando, Emma Adams, Lisa Villebrun, Julie Christian, Rhonda Cronin, Carolyn McRae, Jennifer Rogers, Donna Hounsell, Shawna Deplonty, Monique Anich, and Rhea Larente.
*************************