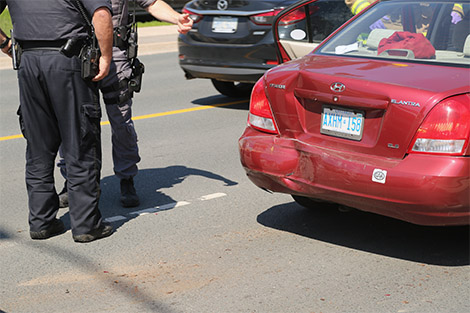 Police and fire services responded to a three-vehicle collision on Wellington Street east of Simpson Street on Friday afternoon.
The female driver of the middle car was treated by fire crews and fitted with a neck brace.
There didn't appear to be any other serious injuries.
The car had collided with another car in front after a pickup truck behind collided with it when both vehicles in front were stopped.
Traffic slowed along Wellington Street as police investigated.
Police were still investigating the collision while SooToday.com was on scene.
(PHOTO: Police investigate three vehicles involved in a collision Friday Afternoon on Wellington Street east of Simpson Street. SooToday.com/Kenneth Armstrong)