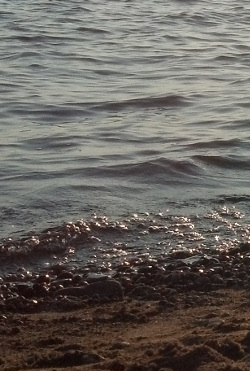 People anxious to get out on the water this Victoria Day weekend should be extra careful due to cold water temperature, says the Ontario Provincial Police (OPP).
OPP say that although they will be conducting patrols on the water, the unusual spring weather has delayed many of their operations, which may cause a delay with police assistance and makes it especially important for boaters to wear a personal floatation device (PFD).
A thorough check of your boat and safety equipment should always be done, but is even more important given the cold water conditions, said the OPP.
Wawa-based canoe and kayak instructor Ray Boucher takes his precautions one step further, adding a complete drysuit when boating in cold water.
The insulation of the suit prevents the initial cold shock, said Boucher, who also wears a PFD over top.
Boucher said he dresses for the water temperature, not the air temperature.
"You have a nice warm day and you're walking around in your short-sleeved shirt and think 'let's go out for a paddle' but it's just not the same," said Boucher.
Michigan Sea Grant extension educator Ron Kinnunen recently penned an article on the Michigan State University Extension about the importance of wearing a PFD, especially in cold water.
"Many people complain that they do not like to wear a personal floatation device because they are bulky and, because of the bulkiness, they are hard to fish in. This may have been true in years past, but modern personal floatation devices are not as bulky and some are made to only inflate when in contact with the water," Kinnunen wrote.
The OPP reported Thursday that of the 23 boaters who died in 2013, a total of 20 of them were found not wearing a PFD.
It can be extremely difficult to swim in cold water, even the best swimmers can lose coordination and manual dexterity, develop muscle spasms and rigidity and ultimately lose consciousness, wrote Kinnunen.