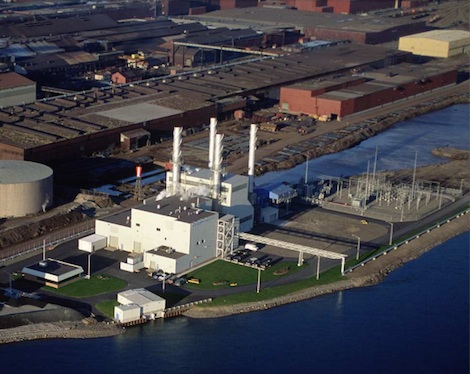 Brookfield Renewable Power says it will decommission its 110-MegaWatt gas-fired cogeneration plant in Sault Ste. Marie after failing to reach a power-purchase agreement with the province.
Julie Moffatt, a Brookfield Renewable Power spokesperson, said employees at Lake Superior Power were given notice today.
The closure will affect 10 employees, with two staying on to maintain the site.
"Our plan is to make sure, if ever we sign another contract, if we come to terms with another contract, that we will be able to restart the plant," said Moffatt.
Moffatt said the company and the Ontario Power Authority failed to reach "common ground" when it came to renewing the company's power-purchase agreement for the facility.
MPP David Orazietti said he is always concerned by job loss in the community, and isn't happy with the result in this case but said he is not privy to the OPA negotiations.
"I have certainly let the Ministry of Energy know my concern about ensuring the OPA does everything they can to work with Brookfield in negotiating an agreement, but ultimately this is a business decision by Brookfield and the result of negotiations between the OPA and Brookfield," said Orazietti.
SooToday has a call in to the OPA, the agency in charge of procuring power for the province.