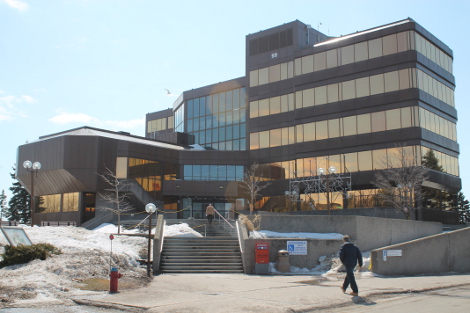 City council will be asked Monday to approve an application for grant funding for new, accessible playground equipment for Bellevue Park.
The playground equipment would be fully accessible for children with mobility disabilities, as well as those with disabilities such as autism or visual, hearing or speech difficulties.
The application would come from the city's Community Services Department to Employment and Social Development Canada's new Enabling Accessibility in Communities program.
The application, if approved, would pay for up to six pieces of musical playground equipment, two park benches and rubberized tile, which would cost approximately $50,000.
The Algoma Autism Foundation and the Rotary Club of Sault Ste. Marie have also stated they would give $5,000 each towards the project, for a total of $10,000.
Total cost for the project, including in-kind services from the Parks Division for installation of the equipment, is estimated to be $70,000.
It is hoped the project would be complete by June 2016.
The equipment would complement existing playground equipment at Bellevue Park.
A meeting of various interested parties held April 1, which included the city, the Algoma Autism Foundation, the Rotary Club of Sault Ste. Marie, the Sault Ste. Marie Accessibility Committee, Community Living Algoma, and A Swing for Everyone community group, agreed on the need for new accessible playground equipment within the community to boost social participation, health and wellness for those with special needs.
The new accessible playground site would be known as the Interactive Outdoor Sensory Play; All-Ages-All Abilities area.
The deadline for the city to apply for grant funding is April 27, 2015.