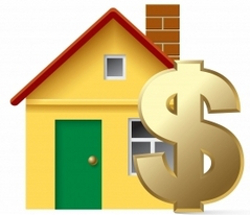 City Council will have a larger than expected surplus to work with as they discuss and debate the city's 2014 budget Monday.
Based on city staff reports prepared for council, it is recommended there be a reduction of 4.97 percent in the tax rate and an increase of 1.35 percent in taxes paid.
For the average residential property taxpayer (the average residential property now being valued at $156,000, up from $146,260 from 2013), that will mean an increase of $35.47 in taxes paid.
Industrial assessments have gone down, while commercial assessments have gone up.
The surplus from the 2013 budget is $3,620,054.
It is recommended that council use $1.4 million from the surplus to reduce the levy, and the balance be spent on infrastructure and paying off debt.
Those infrastructure projects are the resurfacing of Great Northern Road from Second Line to Terrance Avenue at a cost of approximately $925,000, an improved city ditching program at a cost of approximately $300,000 (after the floods of fall 2013), and construction of canopies over exits at the Northern Community Centre (to protect the public from falling snow and ice) at a cost of approximately $200,000.
The rest of the surplus would be used to pay off the city's share of funding for the Ermatinger Clergue National Historic Site's new Visitor Centre (approximately $750,000).
Other factors affecting this year's budget are a smaller amount of support requested from the city by the physician recruitment and retention committee and a decrease in the District Social Services Administration Board (DSSAB) levy.
In his report to Council, city Chief Administrative Officer Joe Fratesi writes property taxes paid in this community by the average homeowner for municipal services are among the lowest in Ontario for a city the size of Sault Ste. Marie, and the quality of services provided in return among the highest.
Other items provided for council's consideration Monday include an update on the status of the city's 5% Subdivider Reserve Fund.
That fund is a source for many recreational projects, the latest being a proposed bicycle pump track for Esposito Park.
The fund is also linked to supporting a leash-free dog park, McDonald Park playground equipment, Strathclair Park lighting for slo-pitch, an indoor golf range proposal for the Northern Community Centre and outdoor fitness equipment.
In addition, council will be asked to continue full funding for the city's Local Immigration Partnership (LIP) from April 2014 through to March 31, 2016, to assist newcomers as they settle in Sault Ste. Marie.