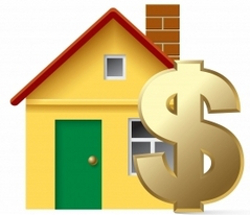 City council unanimously approved a zero percent tax increase at its 2014 budget meeting Monday night.
A resolution to do so was put forward by Ward 2 councillor Terry Sheehan and seconded by wardmate Susan Myers.
City staff's recommendation was for council to take $1.4 million from a larger-than-expected 2013 surplus of $3.6 million and use it to ease the levy, and to approve a 1.35 percent increase (or $35.47 in taxes paid).
Instead, council chose to put $2.1 million towards the levy and give taxpayers a zero percent tax increase.
In a recorded vote, Mayor Debbie Amaroso and all eleven councillors present approved the zero percent resolution.
Council's move came despite words of caution from Chief Administrative Officer (CAO) Joe Fratesi, who has advised council in past budgets to not use surplus money to ease the levy, but for funding of one-time expenditures only.
Speaking to reporters, Fratesi said the move is a gamble but respected council's decision.
"Next year they need to make sure there's a surplus and I don't know if some of those features that presented themselves this year to make up that surplus are going to repeat themselves," Fratesi said.
"We (city staff) cautioned them, and we thought 1.35 percent was pretty good…we tried to give the very best budget we could bearing in mind that budgets are not just about one year (but also about planning for future years)."
"There are chances that staff can't recommend be taken, but certainly council has the option to take it to zero," Fratesi said.
"Obviously we now can proclaim that we have the best budget in Northern Ontario, one of the best among communities our size…at the end of the day it's a responsible budget."
Ward 1 councillor Steve Butland told council he doubted serious consequences would follow if council approved the zero percent increase.
"We'll deal with next year's budget when it comes…people are calling for a break on their taxes," councillor Sheehan said.
Factors that led to the larger-than-expected surplus of $3.6 million from 2013 include a decrease in the District Social Services Administration Board (DSSAB) levy, a smaller amount of support requested from the city by the physician recruitment and retention committee, higher grants and lower costs at the city landfill, corporate supplementary taxes, corporate interest and penalties on taxes and an Ontario Municipal Partnership Fund (OMPF) reconciliation payment, among others.
Under the revised budget council passed Monday, $2.1 million of the $3.6 million 2013 surplus will go towards easing the levy, $300,000 towards a ditching program in the wake of last fall's flooding, $45,000 will go to the Black Road rail crossing project, $925,000 towards resurfacing of part of Great Northern Road and $200,000 to construction of canopies over exits at the Northern Community Centre.
The city will continue to make payments on the $750,000 it gave towards the Ermatinger-Clergue National Historic Site's new Heritage Discovery Centre.
Major roadwork projects included in the 2014 budget are resurfacing of Queen Street East from Pim Street to Gravelle Street, work on March Street from Queen to Wellington Street East, Second Line widening and bridge and aqueduct improvements.
There is money available for a multitude of projects, ranging from work to be done on recreational centres, the Civic Centre, Sault Fire Services main fire hall, parabus and mid-size bus replacements for city transit and an excavator for the Sault Ste. Marie Region Conservation Authority.
There will also be repairs done to the Sault Ste. Marie Museum roof and the Memorial Tower near the Essar Centre.
$15,000 in funding was approved for the Museum Ship Norgoma.
Other expenditures approved by council Monday, from the city's five percent Subdivider Fund, were another $125,000 for a bicycle pump track for Esposito Park (on top of $50,000 already earmarked by the city for that project), as well as funding for outdoor fitness equipment, a leash-free dog park, and Strathclair Park lighting for slo-pitch, for a total of $266,000.
Moving forward, the city's final contribution to its share of funding towards the new Sault Area Hospital will be made in 2014.
With that, Fratesi said retirement of the city's hospital debt and a portion of the city's share of casino revenue may now go towards work to be done on city-owned facilities recently identified as in need of repair in a city Asset Management Plan.
City staff estimate $29 million will have to be spent over the next several years to repair city-owned buildings, including the Civic Centre.
"Between casino funds and the hospital levy being retired, and if staff brings a report to council and gets them to commit before the next budget, these things will take care of that fairly significant beast (the cost of city-owned building repairs) that needs to be fed," Fratesi said.