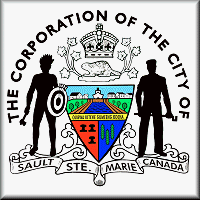 NEWS RELEASE
CITY OF SAULT STE MARIE
*************************
The District of Sault Ste. Marie Social Services Administration Board (DSSMSSAB) is looking for input and ideas from Ontario Works participants regarding employment.
We are developing our five- year strategic plan and would like to hear how we can better assist you in moving forward towards meeting your employment goals.
With participant input, we can work together to help individuals transition from Ontario Works towards competitive employment.
Provide your comments at a public consultation session to be held on the following dates:
Monday, March 24, 2014 – 1:30 p.m. to 2:30 p.m.
Crawford Community Corner, 73A Chapple Street
Tuesday, March 25, 2014 –10:30 p.m. to 11:30 p.m.
Sault Ste. Marie Soup Kitchen Community Centre, 172 James Street
Wednesday, March 26, 2014 – 11 a.m. to 1 p.m.
Essar Center, 269 Queen Street East, Angelo Bumbacco Room (lower level)
Wednesday, March 26, 2014 – 1:30 p.m. to 2:30 p.m.
The Chapple Community Center, 73A Chapple Street
The involvement of former and current Ontario Works participants is encouraged to ensure that the Ontario Works program meets the needs of the most vulnerable including: new immigrants, youth, the aboriginal population, individuals/families facing eviction, people with mental health issues and victims of domestic violence.
Individuals or groups unable to attend an information session can submit comments and suggestions by email to p.lebel@cityssm.on.ca.
For additional information, contact the Social Services Department – Ontario Works Program Manager at 705-759-5453.
*************************