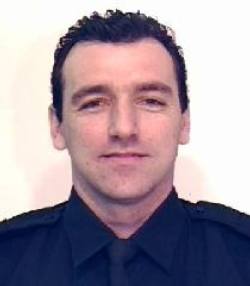 SooToday.com received the following news release from the Sault Ste. Marie Police Service, which is marking the eighth anniversary of the death of Const. Don Doucet, who died after his car was struck by an impaired driver.
*************************
On May 14, 2006, Constable Don Doucet was killed in the line of duty.
Today marks the 8th year anniversary of his death.
The tragic death of Constable Doucet lead to the Don Doucet Memorial Scholarship.
Since 2006 the Scholarship Fund has provided just over $40,000 in bursaries to 40 local high school students who were graduating and continuing their post-secondary education in police foundations or police related fields.
Constable Doucet you are gone but you are not forgotten.
*************************