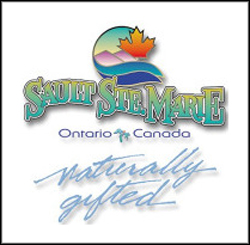 NEWS RELEASE
CITY OF SAULT STE. MARIE
*************************
New Year's Day holiday operations
SAULT STE. MARIE, ON - Hours of operation for City of Sault Ste. Marie facilities and services for the New Year's holiday period are listed below.
New Year's Eve - December 31
Arenas
Open for scheduled events only on December 31.
The McMeeken Centre and the John Rhodes Community Centre arenas close at 4 p.m.
Library
The Public Library – Centennial branch closes at noon.
The Churchill and Korah branches are closed December 31.
All three branches will be closed Tuesday, January 1.
Transit
Last buses depart the terminal at 11:45 p.m. The last pick-up or return for Parabus service on December 31 will be at 11:30 p.m.
New Year's Day - January 1, 2013
The following operations will be closed to the public on New Year's Day:
• Civic Centre
• Essar Centre Office & Box Office
• Library – Centennial Branch, Churchill and Korah Branches
• Social Services (Ontario Works, Social Housing & Community Child Care)
• Transit Office
• Accessibility Centre
• Essar Centre
• West End Community Centre
• John Rhodes Community Centre Arenas and Pool
• McMeeken Centre
• Seniors' Centres (Drop-In and Steelton)
• Children's Centres (Maycourt, Jessie Irving, and Best Start – Holy Family)
Transit
Regular Transit and Parabus service will not operate on January 1.
Bookings for January 2 must be made on December 31.
For Parabus information call 705-942-1404.
For Regular Transit call 705-759-5438.
Refuse and recycling collection
There will be no collection on January 1.
Starting Wednesday, January 2 refuse and recycling collection will be one day late until January 5.
The two-bag/container refuse limit is waived until January 5 providing you are recycling and the number of excess bags is within reason. Residents are encouraged to recycle all cardboard, steel cans, aluminum containers, glass bottles, #1 and #2 plastics, and all wrapping paper that is not foil or cellophane. Refuse must be placed curbside by 7:30 a.m. to ensure pickup.
Christmas trees, packaging Styrofoam, cardboard, and magazines and books can be dropped off at the Clean North tree chipping site at the Cambrian Mall parking lot until Saturday, January 12. Christmas trees will not be picked up curbside. Clean blankets and towels will also be accepted in support of the Sault Ste. Marie Humane Society. Please note that there will be no collection of household hazardous waste items at the Cambrian Mall parking lot site.
The municipal landfill site will be closed on January 1. Open January 2 to 4 from 8 a.m. to 5 p.m. and Saturday, January 5 from 7:30 a.m. to 3:30 p.m.
This holiday information is available on the City's website at www.cityssm.on.ca.
On behalf of all City staff, best wishes for a joyful Christmas and a healthy and prosperous New Year.
Joe Fratesi
Chief Administrative Officer
*************************