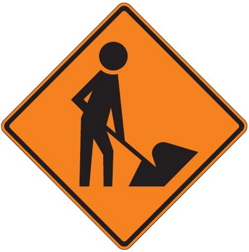 City council approved the engineering and planning department's recommendation to spend $3.8 million on 2014 road resurfacing.
Discussion of the city's road resurfacing to-do list came up at Monday's regular council meeting.
Every year, most of the $1 million miscellaneous construction budget is used for road resurfacing, but city staff's report to council says that fund is not enough to keep up with rising construction costs.
The engineering and planning division knows that several roads will have to be resurfaced in the next few years, and to meet demand, extra money was put aside for 2014 than the miscellaneous budget usually allows for.
Bill Freiburger, commissioner of finance and treasurer, has informed council that surpluses from 2012 and 2013 capital programs exist, and that $1,360,000 of that money should be used for resurfacing.
Council also previously approved $925,000 to be used from the 2013 budget surplus for resurfacing of Great Northern Road north of Second Line.
Those two amounts, along with capital and miscellaneous amounts in the 2014 budget bring the total for this year's road resurfacing to $3,870,000.
"There are many roads that need to be done but we try to do the worst ones first," said Don Elliott, director of engineering services.
Elliott said roadwork is done based on engineering recommendations, not based on which city ward those roads are in.
Roads that are classified by the city as Class A to be resurfaced with an asphalt recycling technique, including a 50 millimetre layer of new surface asphalt, are Great Northern Road from Second Line to Third Line (a vital roadway which will have a sidewalk on its west side), Pine Street from Willoughby Street to Civic 700, and Pim Street from Ontario Avenue to Summit Avenue.
Class B roads to be pulverized and paved with donated asphalt from other projects are Base Line from Town Line to Carpin Beach Road and Fourth Line West from Civic 887 to Goulais Avenue.
Anna Street from Manitou Drive, Manitou Drive from Anna to north limit, Frontenac Street from Adeline to west limit of Batchewana First Nation and Fournier Road from Trunk Road to Queen Street will be converted from surface treatment (a mix of tar and gravel) to class B.
A city staff report to council says a class B surface will mean greater durability for these roads, several of which are bus routes.
Borden Avenue from West Balfour Street to 30 metres south of the creek, Vera Street from Adeline Avenue to east limit, River Road from Fournier Road to north limit, Connor Road from Sixth Line to east limit and Falldien Road from Queen Street to River Road will have their surfaces replaced if there is enough left in the project budget.
There will also be construction of a sidewalk on the south side of MacDonald Avenue near the MacDonald and Pine Street intersection.