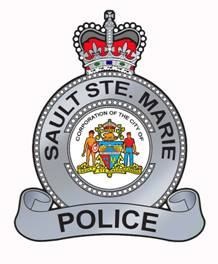 NEWS RELEASES
SAULT STE. MARIE
POLICE SERVICE
**************************
On the 10th of May 2014 at approximately 2 a.m., police conducted a traffic stop of a grey Ford pickup on Wellington Street West just east of Carmen's Way.
The passenger of the motor vehicle was eventually identified as a Cindy Morrissette, age 34 of St. Georges Avenue West.
It was discovered that Morrisette had three outstanding warrants for her arrest.
A search of the Morissette's purse turned up three baggies containing trace amounts of cocaine, crack cocaine and a morphine pill.
In addition to the drug possession charges, Morissette was also charged with breach of probation.
She was remanded into custody for bail court.
**************************
A motor vehicle collision involving a city transit bus and a second car is under investigation today after police attended Douglas St. and Third Avenue at 2:25 p.m. today.
No one on the bus was injured and the driver of the second vehicle was transported to hospital with non-life-threatening injuries.
Traffic Services is investigating at this time.
**************************
At approximately 7:26 this morning, officers attended a motor vehicle collision on Trunk Road at Boundary Rd. involving two vehicles.
The driver of the westbound vehicle left the scene on foot and began walking on the train tracks westbound.
The driver was apprehended and arrested by police and transported to hospital with non-life threatening injuries.
It is alleged that 27-year-old Yolanda Trudeau of Ferguson Avenue had care and control of a motor vehicle while her ability to do so was impaired.
Subsequent tests also incurred a charge of having care and control having exceeded the legal limit of alcohol in her blood.
It is alleged that the vehicle driven by Trudeau proceeded westbound on Trunk Rd. through a red light at Boundary Rd. and struck a second vehicle turning eastbound from Boundary to Trunk.
The second vehicle, a truck towing a trailer, sustained major damage to the trailer and two ATV's it was carrying.
The driver and passenger were not injured.
**************************
If you have any information regarding these crimes, or any other crime, call Crime Stoppers at 705-942-7867 or 1-800-222-8477 (TIPS)
Submit an e-tip from the Crime Stoppers' website at www.saultcrimestoppers.com or text keyword SSM with your tip to 274637.
Text STOP to 274637 to cancel. Text HELP to 274637 for help.
Message and data rates may apply. Terms and Conditions, Privacy Policy, Terms of Use.
**************************
To read more city police news, please click here