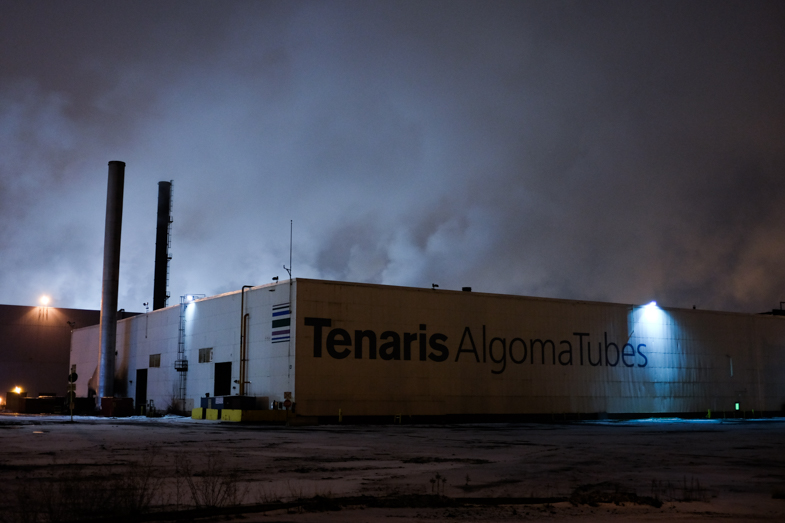 It's been one year since last year's Christmas Eve layoff of 181 workers from the Tenaris Algoma Tubes seamless steel pipe mill in Sault Ste. Marie.
For many of these workers, which now number 218 after another round of layoffs in the spring, their Employment Insurance ran out in the beginning of December and are are coping "as best they can".
"The big problem is that unemployment in Sault Ste. Marie right now, there's not really much opportunity besides customer service jobs. I know guys in their 50s and their 60s working up at Sutherlands now - that's a big change for them," said United Steelworkers Local 9548 Union President Cody Alexander, referring to Sutherland Global Services, a call center in Sault Ste. Marie.
Each laid-off worker has a different story.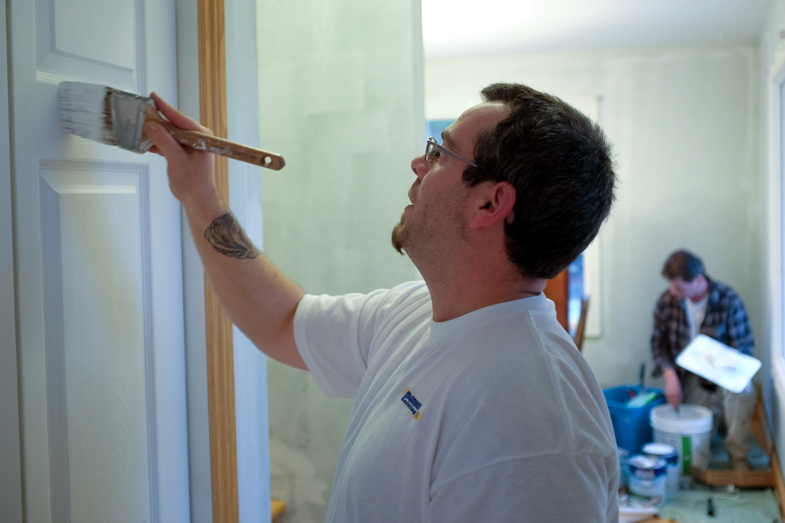 Tyler Parsons, 29
Since being laid off Tyler Parsons has found success by starting his own business.
Parsons, who had started working at Tenaris in 2010, said that before the layoffs he and many other workers were watching the price of oil drop and getting nervous because less profit in oil means companies drill less and so there is less demand for the steel pipe made at Tenaris.
"(The Christmas layoff) was harsh but… you have to plan ahead in this industry. Whether its (at Tenaris) or Algoma Steel, that's just the way the market (and) the industry works. If you're going to get the axe you're going to get it when they give it to you (and) it doesn't matter if its Christmas or your birthday," said Parsons.
Parsons said that, while jobs at Tim Hortons are always plentiful, ex-Tenaris workers are struggling to find the kind of work that can help them sustain lives built around decent steel-industry paychecks.
They budgeted their house, car, and family planning on the 20-something dollars per hour they were making at Tenaris.
"You live within your means (with your Tenaris wage) and (now) all the jobs in town are 12 or 13 bucks an hour. Well, you're going to make more on your pogey than you would working so you're going to stay on Employment Insurance (as long as you can)," said Parsons.
Parsons and his wife Karley need to provide for two children and take care of their mortgage, car payments, and daycare.
Immediately after his lay off the two began brainstorming business ideas while at the same time Parsons worked any job he could find.
"I was cleaning dog crap, doing dump runs, whatever… For quite a while Karley and I ate Kraft dinner or pasta with butter while the kids had gourmet meals," said Parsons.
With help from local organizations Parsons managed to raise funds and start a painting company that now employs three people, one of whom is a laid off Tenaris worker.
Parsons started a painting company that now employs three people, one of whom is a laid off Tenaris worker
Instead of just punching in and out everyday Parsons now needs to be a self-motivated businessman that is constantly hustling and trying to think of the next business trick or promotion idea that will keep him and his workers getting steady paychecks for their families.
Parsons is often out at the mall handing out flyers and magnets as well as doing social media promotions.
"I have a family to provide for and I have (my employees) families to provide for now… I was laid off from Tenaris (and) I know what its like getting that slip. I don't want my employees knowing what it's like getting that slip from me," he said.
So far Parsons Painting has proved to be a highly successful interior and exterior painting company landing big contracts like Superior Custom and Detailing and the new Best Buy store in town.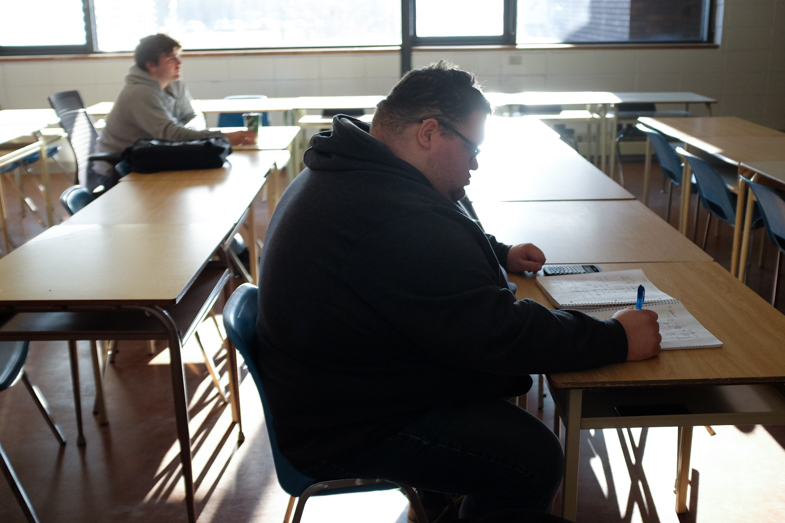 Russ Rancourt, 31
Russ Rancourt has dealt with being laid off by going back to school.
Rancourt considers himself fortunate that he and his wife don't have any kids to support and, because his father experienced layoffs at Essar Steel in the 80s and 90s, he had always budgeted around the possibility him being laid off himself.
"My dad taught me (that) you base your life on that you can afford to not be working if something happens… If I got laid off we knew exactly how much E.I. I would be bringing in and (figured out how many months we could) afford to live (so that) we're not going to be missing payments," said Rancourt.
As soon as he was laid off Rancourt began looking for work.
"I figured with 5 years experiences in the mill and all my quality tickets I should get picked up right away. I applied at Essar, I applied at all the paper mills in and around northern Ontario, all the mines, out west, out east, all over the country. No one was hiring," he said.
I applied at Essar, I applied at all the paper mills in and around northern Ontario, all the mines, out west, out east, all over the country. No one was hiring," he said.
After realizing there were no jobs and that he wasn't go back to work anytime soon Rancourt decided he wanted to go to school to become a millwright since they make better pay and, as he witnessed through the Tenaris layoffs, they have job security.
Since September 2014 he has been studying in the Mechanical Engineering Technician program at Sault College and hopes someday he can return to Tenaris as a millwright.
"I find school way easier now that I am 30… I'm learning the theory to stuff I've already experienced at the mill. (Unlike the other younger students) I'm not sitting in my class worried at where the parties going to be tonight," he said.
Rancourt's wife is now the sole breadwinner in his house and they have had to sell one of their vehicles as well as cut out vacations and going out on weekends.
He said there are at least two or three other ex-Tenaris workers studying at Sault College right now but not all ex-workers can afford the opportunity.
"A lot of these guys that are my age have houses and kids and (can't) afford to go to school. They can't afford to make the sacrifices that I am… to better themselves," he said.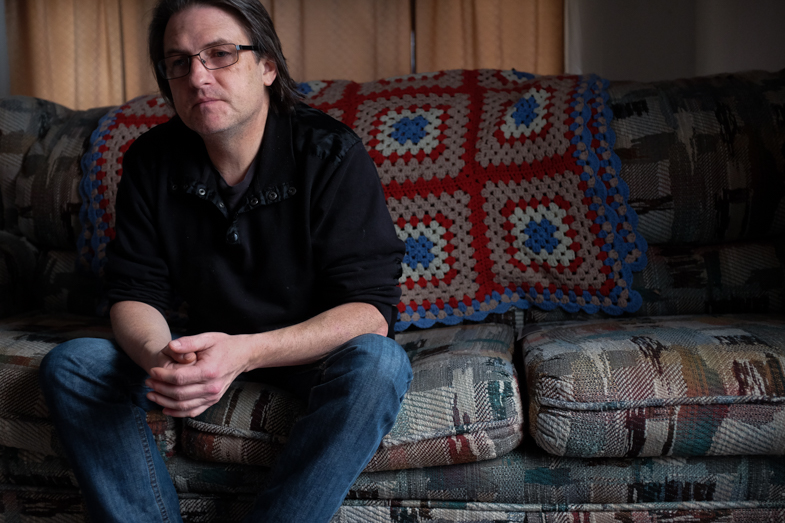 Don Young, 48
Don Young had been working 10 years at Tenaris when the layoffs happened.
"I thought the timing was (bad) just considering it was the holidays…My last shift (ended on) Dec 24th at 7 a.m. It kind of just hits you like 'holy cripe, its Christmas! The high bills are starting to roll in this time of year and now some of us are out pounding the pavement'," said Young.
Since getting laid off Young has only been able to find a part-time job in maintenance at a hotel and like others his Employment Insurance ran out this December.
Young believes many ex-Tenaris workers are having trouble finding work because employers don't see them as long-term prospects.
"I was talking to one guy and he said he was told that… a lot of people won't touch us because if we get called back we're going to drop them and go back to the mill. I kind of suspected that (however), in all honesty, if I found something that was decent and full time I wouldn't go back to Tenaris," said Young.
Young didn't live an extravagant lifestyle before being laid off but with only part time work he is still struggling to keep his Jeep running, do needed house repairs, and even buy groceries.
I don't even open up my bills to look at them anymore because I can't afford to pay them.
"I don't even open up my bills to look at them anymore because I can't afford to pay them. The bills are going to get higher with the heat on (this winter and) by the time I get to next spring its going to be difficult to recover once I do go back to (full-time) work. I'm going to be in debt for ages. I really don't know how I'm going to pay (it) all back," said Young.
With his difficult situation comes negative emotions looking for a target.
"When you're faced with, really, that you're going to lose everything versus a company that is worth billions of dollars its kind of discouraging. You think (about) some (expletive) sitting on a yacht eating caviar while the people that busted their balls to get him all that stuff (are) almost out on the street with a tin cup saying, 'can you spare some change buddy?'… That's almost the feeling of it," said Young.
"You try not to blame anybody because it's the economy. There is how many people all across Canada that are going through the same situation or even worse? When you've worked your whole life and… now you're kind of on the receiving end of charity its hard to accept sometimes."
Everyone Else
All the laid off Tenaris employees interviewed for this article said that there are many people who work at Tenaris with stories along the lines of Young's but that many don't want to bare their struggles to the public.
"(Most guys have a lot of) humility (and) they don't want to put themselves out in the press to show the hardship they are going through… You can see the change in the laid off group (now). Not getting a regular paycheck is quite difficult and this city doesn't have many jobs… They are more solemn (now) than they (were) when they were working," said Alexander.
(TOP PHOTO: On December 24 2014, 181 workers were laid off from the Tenaris Algoma Tubes seamless steel pipe mill in Sault Ste. Marie. Photo by Jeff Klassen for SooToday)