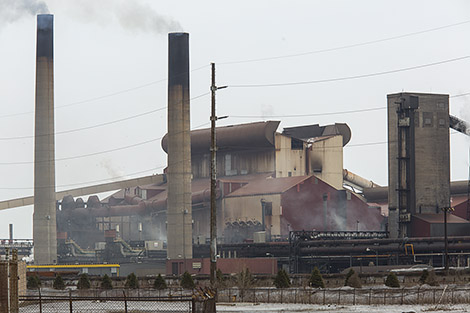 Essar Steel Algoma has contracted a Chinese company to repair coke oven through walls at the plant.

Over 60 tradespeople are to be hired for the work, said Brenda Stenta, manager of corporate communications for Essar Steel Algoma.

The positions are not being offered directly from Essar Steel Algoma, but they are assisting in the hiring process for Sinosteel, the China-based company contracted to undertake the project.

The project will include the repair of coke-oven battery through walls and should take approximately one year, said Stenta.

Positions include brick setters, crane operators and electricians as well as general labourers.

Although the particular batteries which are being worked on won't be operated during the renovation, overall coke production will continue throughout the project, said Stenta.

Sinosteel has a Canadian office and Stenta expects that they will travel to Sault Ste. Marie to conduct the hiring.

Although Essar Steel Algoma have not contracted Sinosteel locally in the past, their parent company Essar Steel has on other projects, said Stenta.

"They are world-renowned for their expertise in steel-making manufacturing and engineering and have extensive experience in coke ovens and blast furnaces," said Stenta.

Postings for the positions can be viewed on the Essar Steel Algoma website.
(File photo: SooToday.com/Kenneth Armstrong)