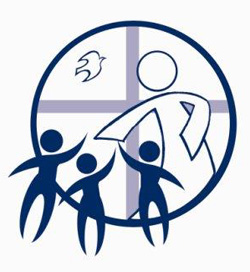 NEWS RELEASE
HURON-SUPERIOR CATHOLIC
DISTRICT SCHOOL BOARD
***************************
SAULT STE. MARIE - The Huron-Superior Catholic District School Board (HSCDSB), in conjunction with the HSCDSB Parent Involvement Committee and Algoma District School Board, is pleased to welcome one of Canada's most renowned experts in child psychiatry to Sault Ste. Marie on Tuesday, February 4.
Dr. Clinton is an Associate Clinical Professor, Department of Psychiatry and Behavioural Neurosciences at McMaster University, Division of Child Psychiatry.
She is on staff at McMaster Children's Hospital in Hamilton, Ontario, and has authored papers on early child development and poverty, infant neglect, children's mental health, resilience, and adolescent brain development.
Dr. Jean Clinton will make a presentation to Board staff and community agencies on Tuesday afternoon at the Mount St. Joseph Centre.
On Tuesday evening, Dr. Clinton will present to parents and guardians beginning at 7 p.m.
"We are delighted that Dr. Clinton will be sharing her expertise in this field with our Board. The strategic directions of the HSCDSB emphasize supportive environments and well-being and building and maintaining positive relationships. We are confident that our staff members will learn much from Dr. Clinton," said HSCDSB Superintendent of Education, Rose Burton Spohn.
The afternoon workshop will focus on research that shows students learn best in an environment where they feel respected, have a sense of belonging, and have their strengths recognized.
The evening session at the Mount St. Joseph Centre will focus on how parents can build powerful relationships with their children and ensure their children's feelings are respected.
The evening presentation is open to all parents, guardians and community members in Sault Ste. Marie.
Please confirm your attendance by calling 705-945-5610 or emailing fran.valade@hscdsb.on.ca.
The evening presentation will be made available via video conferencing in all HSCDSB district schools with the exception of Our Lady of Lourdes French Immersion in Elliot Lake.
Our Lady of Fatima will host the video conference for Elliot Lake participants.
***************************