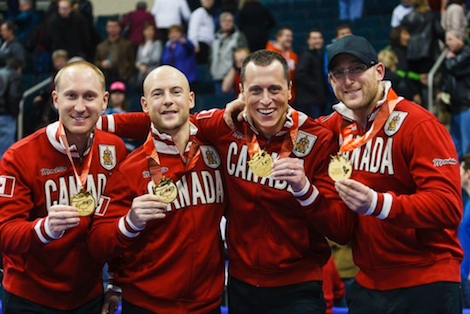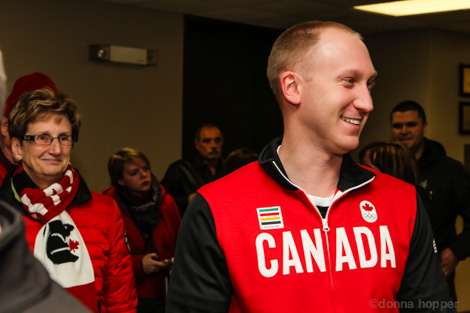 NEWS RELEASE
CITY OF SAULT STE MARIE
*************************
Team Canada will play for Olympic gold in men's curling.
After today's semi-final win over China, Team Jacobs has advanced to the Olympic gold medal game, to be broadcasted Friday, February 21 at 8:30 a.m. ET, on CBC television.
In support of our Sault Ste. Marie athletes, who have done our community extremely proud, the Essar Centre will show the curling game on the jumbotron.
The Sault Ste. Marie community is invited to come watch the gold medal match to cheer on Team Jacobs.
Team Jacobs includes: skip Brad Jacob, vice Ryan Fry, second E.J. Harnden, lead Ryan Harnden, alternate Caleb Flaxey and coach Tom Coulterman.
Doors open at 7:30 a.m. – Wear your red and white and bring signs and banners.
Get ready to cheer for our hometown team as they vie for Olympic Gold!
Canada will be competing against Great Britain represented by Team Murdoch.
Free hot chocolate and popcorn will be served!
*************************