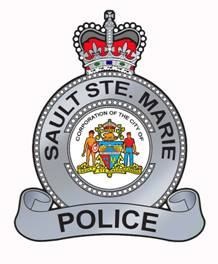 CITY POLICE
NEWS RELEASE
****************************
Update to motor vehicle collision from November 11, 2012
Officers from Investigation Services and Traffic Services have completed a lengthy investigation into a motor vehicle collision with injuries that occurred shortly after midnight on November 11, 2012 at the intersection of Wellington Street East and Kohler Street.
As a result of the investigation 24-year-old Matthew Gerrard Conway of 306 Lake Street, Sault Ste. Marie, Ontario has been charged with one count of impaired driving causing bodily harm.
He will appear in court on March 11, 2013.
Additionally he has been summonsed under the Highway Traffic Act of Ontario with one count of turn left-not in safety and one count of driver fail to wear seatbelt.
The Sault Ste. Marie Police Service would like to thank the public for their assistance in this investigation.
****************************
Earlier SooToday.com coverage of this story
Police seek public's help with investigation of crash