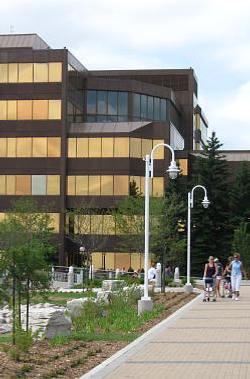 The Sault Ste. Marie Chamber of Commerce says it has made specific recommendations to the city ahead of Monday's budget deliberations, voicing concern about spending levels and reliance on provincial funding.
The chamber is calling for "a new philosophy of taxation and spending controls," said Mark Barsanti, chamber president, in an e-mail responding to a SooToday editorial earlier today.
"Our position targets the need to increase our municipal assessment, grow our population, decrease our dependency on the provincial government and improve our age imbalance," said Barsanti.
City council is set to hold its annual budget meeting on Monday with a projected tax increase which was updated Friday to now translate in a boost of 1.35 percent for the average homeowner by taking $1.4 million from last year's surplus.
Barsanti said the chamber sent a position paper directly to Mayor Debbie Amaroso but has not released it publicly.
He declined to release the document on Friday saying the chamber wanted to wait until the mayor has had a chance to comment on it, but he did release highlights that offer an assessment of the city's current financial state of affairs that diverges from the municipality's own.
In a message to mayor and council in the budget meeting agenda issued Friday, Joe Fratesi, the city's CAO, called tax levels in the current proposed budget "quite low" in comparison to other regional cities and said the document provides a "very high level of service" efficiently and effectively.
The CAO also cautions councillors that further cost-cutting would mean a reduction in services, while noting public surveys and input sessions have shown little appetite for service cuts in the community.
"We certainly can trim our budget, if that is the wish of council," writes Fratesi. "However, that will involve the cutting of services either in their entirety or by a reduction to the levels we currently provide. These are decisions that council would have to make and they would not be easy decisions as every service we currently do provide is relied on or expected by any given number of our taxpayers."
Barsanti released "highlights" of the chamber position paper, among them the chamber's concern over what it sees as the city's reliance on the Ontario Municipal Partnership Fund, which is being reduced by $985,000 this year.
"The chamber is concerned that this level of reliance on a hand-out from the province leaves our community vulnerable to changes in the provincial political landscape and / or to changes to provincial fiscal policy," wrote Barsanti.
The local chamber will ask the Ontario Chamber of Commerce at its annual general meeting here next month to support a resolution asking the province to revamp the OMPF.
Among other points Barsanti highlighted are the city's projected spending increase this year of $2.3 million, despite the OMPF funding cut, and spending increases that he says total 22 million over the last seven years and far outstrip inflation.
"Our rate of spending growth has far exceeded our growth in property assessment and our growth in population over the last decade. This is an unsustainable set of circumstances as more and more tax dollars are being expected of the same taxpayers and the same properties," wrote Barsanti.
This appears to run counter to the city staff assessment of the budget situation.
"We continue to be very confident that the property taxes paid in Sault Ste. Marie by the average homeowner for municipal services remain amongst the lowest in the province for cities our size," Fratesi wrote to council in a summary of the budget. "We are equally confident that the level of services provided here is among the highest."
Budget deliberations begin at 4:30 p.m. in council chambers.