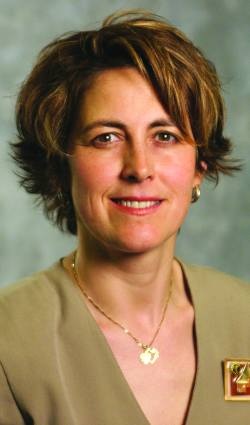 NEWS RELEASE
CAROL HUGHES. MP
*************************
Time for Action on Low Water in Great Lakes: Hughes
OTTAWA – The government needs to step up their game and do something about the water levels in Lake Huron which are the lowest ever recorded for the lake, according to Carol Hughes.
The MP for Algoma-Manitoulin-Kapuskasing led a concentrated effort on the issue in parliament this week that she hopes will lead to action.
On Wednesday, Hughes marshalled a group of New Democrats including Northern Ontario MPs, Claude Gravelle and Glenn Thibeault as well the party's Transportation Critic, Olivia Chow to bring the issue some prominence as they tabled petitions with more than 3,000 signatures gathered on Manitoulin Island.
She followed that up with a statement on the issue on Friday.
Hughes says the low water has economic and environmental impacts that can no longer go unaddressed.
"Wetlands are endangered, docks and boat ramps are high and dry, exposed water lines are freezing, and the Harbour at South Baymouth on Manitoulin Island will have to be dredged so the Chi Chemaun Ferry can reach the dock," said Hughes. "Property values are affected and now freighters on the Great Lakes are running light so they don't bottom out."
The MP is calling for action on a century-old work order to create compensating structures that will reduce Lake Huron's flow into the St. Clair River as one part of a solution that could be addressed quickly.
"The International Joint Commission has adopted a wait and see stance that isn't sitting well with the communities, businesses, and individuals affected," said Hughes. "They want action and are pointing to the derelict work order for compensating structures in the St. Clair River as a good place to start."
While the low water level is a story that seems to be picking up momentum, Hughes is concerned that the government remains silent on the issue.
"With water levels down in all the Great Lakes, it's time to protect these Canadian crown jewels and reverse the mounting environmental and economic crisis," said Hughes.