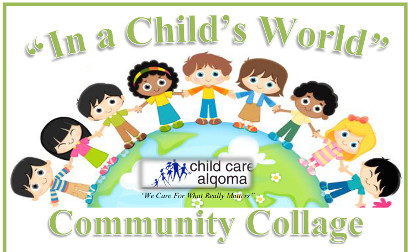 NEWS RELEASE
ARTS COUNCIL OF SAULT STE MARIE
*************************
National Youth Arts Week is entering its 3rd year and celebrates youth-led and youth-created art from all over Canada each May 1-7.
This year is the first time our preschoolers are participating.
The Best Start Hubs, in conjunction with National Youth Arts Week, will be creating a mural at the Best Start Hub at Holy Angels Centre on Tuesday April 22 at 11 a.m.
"It started as a simple conversation with an employee of the centre and after a meeting with staff and management, it was decided the children and families will tell us their story on canvas. This is the only Best Start Hub engaged in Youth Arts Week to my knowledge in Ontario, and hopefully this can be a province wide project for next year,' says Lisa Vezeau-Allen, Arts Council Executive Director.
The mural will be installed at the Art Gallery of Algoma and be one of the works featured at the launch on Thursday May 1, held at the gallery.
For National Youth Arts Week events and to list your event, log onto www.youthartsweek.ca.
"National Youth Arts Week is all about youth celebrating their creativity and any event, large or small is important to grow and build our community. From chalk art on a sidewalk to a flash mob dancing down the street, all ideas are welcome!" Lisa Vezeau-Allen, Executive Director, Arts Council SSM.
For more information visit our site or contact: Lisa Vezeau-Allen: arts@ssmarts.org.
The Arts Council of Sault Ste. Marie and District is a supporter of National Youth Arts Week.
*************************