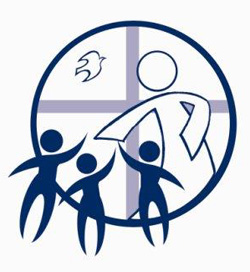 Huron-Superior Catholic District School Board (HSCDSB) trustees, at their regular meeting Wednesday, will discuss and vote on a resolution concerning Catholic teacher participation in the World Pride Day Parade in Toronto June 29.
Specifically, the resolution proposes a letter be sent to the Ontario English Catholic Teachers Association by the Huron-Superior board, asking OECTA teachers to withdraw from participating in the parade.
The OECTA recently passed a resolution to take part in the event.
That drew criticism from Cardinal Thomas Collins of Toronto, who stated OECTA officials have "an inadequate and mistaken understanding of their faith."
The resolution, which has been brought forward after a notice of motion from trustee Kathleen Rosilius, states "the Pride Parade is known for its displays of full nudity, simulated sex acts, sadomasochism and sexual bondage (and) this decision to participate makes Catholic Teachers appear complicit with the number of unlawful activities (public nudity, lewd behaviour, etc.) which take place at every parade. The Catholic teachers of our Board would surely not support this."
The resolution adds the OECTA's decision to send a delegation to the parade "would not be in keeping with their role as Catholic teachers…The Parade exists to celebrate homosexual practices (as distinct from homosexual inclinations) which are contrary to the Catechism's authoritative teaching. This harms the children entrusted in our care as this would appear to be very confusing."
The resolution states that Catholic trustees have been given a "sacred trust" to protect the Catholic Faith in the secular world.
The resolution also states OECTA participation would "erode the legitimate distinction between the Catholic and Public school systems as we fight to protect our Catholic schools."
Katrina Wheaton, Huron-Superior OECTA unit president, told SooToday.com Tuesday that she and unit vice-president Darrell Czop will be part of the OECTA delegation attending the Parade.
"We do support OECTA representation in the Parade in support of our LGBTQ students, teachers and members of the Catholic community."
"It is not an endorsement of any activity that would go against the Church's teaching on chastity," Wheaton said.
*************************
Editor's note: Comments on the above article have been disabled due to persistent inappropriate postings. SooToday.com's View Room is available for general discussions. Please read our Terms of Service before commenting on any comment section of SooToday.com.