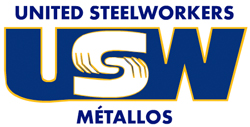 Workers at OLG Casino Sault Ste. Marie ratified their first contract offer after joining United Steelworkers.
"I think what this does for them is provide the security they wanted when they joined the union last December. What they have today is an agreement that provides seniority in case of layoff," said Jack Ostroski, area coordinator for USW District 6 for Sault Ste. Marie.
In December the employees voted to unionize and are part of the amalgomated Local 8748.
The move came as OLG continues with its 'modernization' plan, which is expected to result in OLG taking on what it has referred to as "private-sector partners."
"If new owners want take-aways the workers now have to agree to it," said Ostroski.
Ostroski said that employee vacations are now subject to seniority going back to their original date of hire, which wasn't the case previously.
"They were under an austerity wage freeze. We were able to get an $800 lump sum payment for them and a 1.75 percent increase in the third year," said Ostroski.
Below is a news release on today's vote from United Steelworkers District 6:
*************************
Today, USW members of OLG Casino Sault Ste. Marie voted 79% in favour of accepting the Casino's contract offer. This ratifies the members' first 3 year contract. The members will be part of the amalgamated Local 8748.

The United Steelworkers negotiating team would like to thank the membership for showing their support.
*************************