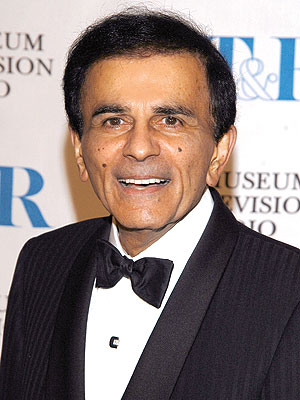 Popular and long-time American Top 40 radio host Casey Kasem passed away this morning in hospital in Gig Harbor, Washington.
"Early this Father's Day morning, our dad Casey Kasem passed away surrounded by family and friends," his daughter, Kerri Kasem, said in a statement posted online. "Even though we know he is in a better place and no longer suffering, we are heartbroken."
Kasem's illustrious career ended with his retirement in July of 2009, after he hosted American Top 40 for a total of 24 years but his voice lives on as Shaggy in Scooby Doo!
Later in his life, Kasem suffered a severe form of Parkinson's that left him unable to walk or speak.
He is survived by Kerri, Mike and Julie from his first wife Linda Myers, his second wife Jean and their daughter Liberty.