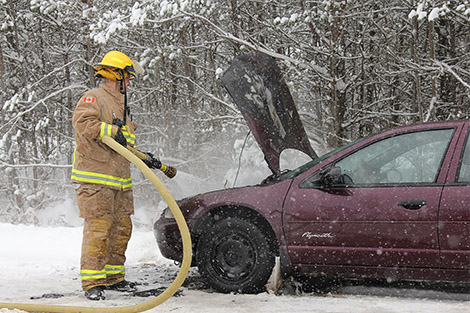 Police and firefighters responded to a car fire on Frontenac Street this afternoon.
The car had started smoking and the driver was able to vacate the vehicle as it was flaming.
OPP and Anishinabek Police Services officers were on scene as Sault Ste. Marie Fire Services extinguished the fire.
No injuries were reported.
(PHOTO: A car fire is extinguished by a Sault Ste. Marie Fire Services firefighter on November 13, 2014 on Frontenac Street. Kenneth Armstrong/SooToday)