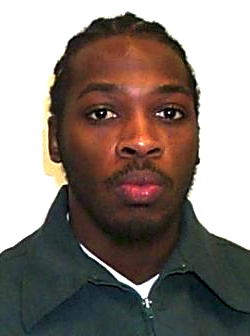 OPP NEWS RELEASE
*************************
ROPE Squad - federal inmate wanted
TORONTO, ON - The Repeat Offender Parole Enforcement (ROPE) Squad is requesting public assistance in locating a federal offender wanted on a Canada-wide warrant as result of their breach of parole.

Duvel Hibbert is described as a black male, 20 years of age, 5' 7" (170 cm), 150 lbs. (68 kgs.), brown eyes and black hair.
He has a tattoo of a cross on his right upper arm and a tattoo of a crown on his left upper arm.
He also has a tattoo of "Death Before Dishonour"ť written on his left forearm.
He is serving three-year sentence for possession of a prohibited or restricted firearm with ammunition and possession of a firearm contrary to a prohibition order.

Hibbert is known to frequent the Greater Toronto Area.

Anyone having contact with this offender or information in regards to their whereabouts is asked to contact the Provincial ROPE Squad at 416-808-5900 or toll free at 1-866-870-ROPE (7673) or Crime Stoppers at 1-800-222-TIPS (8477) or call 9-1-1.
*************************