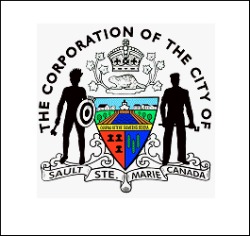 NEWS RELEASE
CITY OF SAULT STE MARIE
****************************
Several City-operated facilities will be closed Tuesday, July 1, 2014 due to the Canada Day statutory holiday:
Cemetery office
Centennial Library and Churchill and Korah branches
Children's Centres – Jessie Irving and Maycourt; the Best Start Program is closed July and August
Civic Centre
Essar Centre office and Box Office
Public Works and Transportation office. For 24 hour emergency service requests call 705-759-5201.
Seniors' Centres (Drop-In and Steelton)
Social Services (Ontario Works, Social Housing, Community Child Care, & Accessibility office)
Transit office
Community Arenas
The Essar Centre and the Northern Community Centre are closed July 1. The John Rhodes Community Centre arenas are open for scheduled events only. The McMeeken Centre is closed for the season.
Ermatinger∙Clergue National Historic Site - Open Monday, July 1 from 9:30 a.m. to 4:30 p.m.
Marine Facilities
Bellevue Marina is open July 1 from 9 a.m. to 9 p.m. The public will have access to the pier to view fireworks. Access to docks will be restricted to boat owners.
Roberta Bondar Marina is open July 1 from 8 a.m. to 9 p.m.
The Sault Canal recreational lock is open July 1 from 9 a.m. to 9 p.m.
Pools
The John Rhodes Community Centre Pool is open July 1 for Parent/Child Swim and Lane Swim 11:15 a.m. – 1 p.m. and from 1 – 3 p.m. for Public Swim.
Peter G. Manzo Pool and the V.E. Greco Pool are open July 1 from 1 to 7 p.m., weather permitting.
Roberta Bondar Park Tent Pavilion - Join us July 1 for Canada Day festivities beginning at 1 p.m. Fireworks at dusk!
Refuse & Recycling Collection
No collection Tuesday, July 1. Collection will be one day late for the remainder of the week. Refuse, recyclables, leaf and yard waste must be placed curbside by 7:30 a.m. to ensure pickup. The landfill site will be closed Tuesday, July 1.
Transit Services
There will be no Regular Transit service on Tuesday, July 1. Regular transit will resume Wednesday, July 2.
Parabus service will operate Tuesday, July 1 from 8:30 a.m. to midnight. Parabus bookings for July 1 and 2 must be made by noon Monday, June 30.
The Transit office will be closed July 1. For more information call 705-759-5438.
This information is available at www.cityssm.on.ca – City Hall Bulletins.
****************************