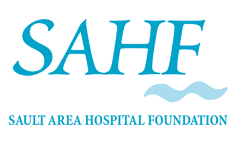 Sault Area Hospital Foundation passed on the following information about this year's annual SooBoys Charity Golf Classic, the proceeds of which support the foundation.
*************************
SooBoys will be hosting this year's tournament Thursday June 12, 2014 at The Club at Bondhead, just north of Toronto.
Mark your calendars, and invite your friends and family members for the biggest Sault event outside of the Sault.
Once again proceeds are going to support the Sault Area Hospital.
Register before April 30, 2014 to secure the Early Bird fee of $275.
The cost after April 30 is $300.
Your registration fee includes lunch, golf fees and power cart, on course refreshments, dinner, exciting prizes and silent auction.
There is also a dinner only option (limited seating) for those of you who would like to join us for an outstanding evening of fun
and camaraderie.
The dinner only cost is $125 per person.
As usual, our golf event is a best-ball shotgun format which encourages golfers of any skill level.
Click here to register.
Registration will be processed using a secure, online credit card system.
Sponsorships and donations are the lifeblood and major sources of financial support for the event.
The organizing committee is already working diligently to secure renewed support from our past sponsors while actively sourcing new sponsors and donors.
We welcome your ideas and referrals.
Please contact Tom Turpin, tom.turpin@randstadgroup.ca, Dianne Collin, dfcollin@rogers.com, or Christine Proietti, cproietti@cihi.ca with your sponsorship support or prizing contributions.
We thank you for your support, and look forward to seeing many of our Sault friends from previous years' events and welcome all newcomers to join us for a great celebration.
*************************