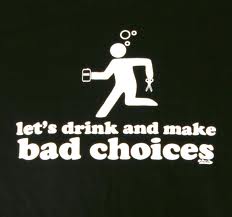 NEWS RELEASES
SAULT STE. MARIE
POLICE SERVICES
***************************
On the 29th of March at 6:30 a.m., City Police attended to the 100 block of Wellington Street East for a report of a motor vehicle collision and information that one of the drivers was possibly impaired.
Officers noted that the accused appeared to be under the influence of alcohol.
As a result of the investigation 23-year-old Byron Corbiere of Wellington Street East was arrested and charged with impaired driving and over 80.
He will appear in court on May 5, 2014.
***************************
On the 29th of March at 9:30 a.m., City Police received a report of a disturbance in the 700 block of People's Road.
Police located a male victim complaining of an assault.
It is alleged that 32-year-old Matti McClelland of Willow Avenue assaulted the male by punching, kicking and pushing him.
The victim did require medical treatment for non life threatening.
The accused has been charged with aggravated assault and will appear in WASH court on March 30, 2014.
***************************
If you have any information regarding these crimes, or any other crime, call Crime Stoppers at 705-942-7867 or 1-800-222-8477 (TIPS)
Text STOP to 274637 to cancel. Text HELP to 274637 for help.
***************************
To read more city police news, please click
here