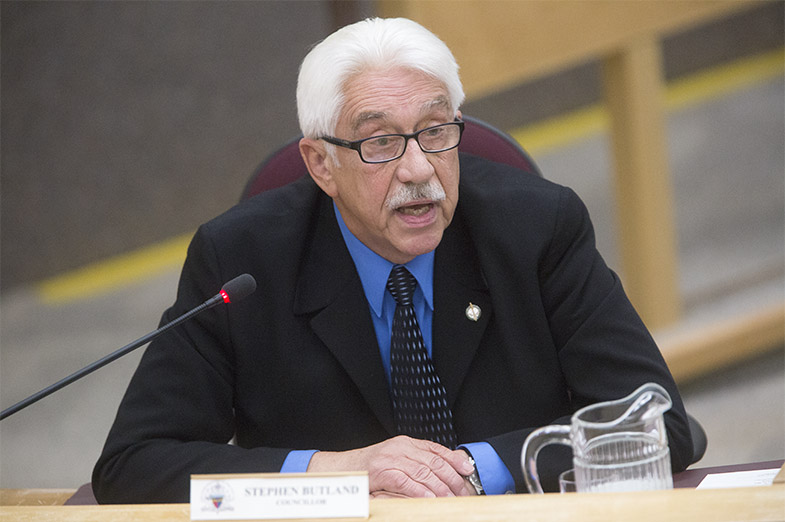 The so-called alternative energy capital of North America is going to get a little less green once the city completes a phasing out its use of biodiesel in Sault Transit buses.
Nobody was more surprised to hear about the phase out — revealed at last night's city council meeting — than Ward 1 councillor Steve Butland.
"It was working very well, I thought."
McDougall Fuels recently renewed a contract to provide 2.8-million litres of fuel to the city for the 2016 calendar year.
No other tenders were made in the bid on the contract, which was initially awarded in 2013 for a two-year period covering 2014 and 2015, with the option to extend one additional year.
Costs per litre are calculated every two weeks, based on the Toronto rack rate, plus an added admin fee, federal excise fee, road tax and HST.
For the period of November 2 to November 15, the city is paying 99.93 cents per litre for regular unleaded fuel, versus about 105.9 cents per litre at local pumps.
Council heard biodiesel was being phased out from use in Sault Transit buses because the city wasn't seeing enough benefit for the added two cents per litre cost.
That is news to Butland, who thought biodiesel would continue to be used after a successful pilot project in 2009.
"It's good, we like it. It's good for the environment, it was good for the busses," said Butland.
He added, "I don't want to let it die like that."
Butland said at that time, the biodiesel was sourced from a local company but he understood it was later sourced from a supplier in Michigan and blended by McDougall.
The initial trials called for a five-percent blend, which was later reduced to a two-percent blend.
Butland — who was an early proponent for the use of biodiesel — said he will work to maintain the use of the alternative fuel in city buses.
"I'll call around and see what other cities are doing, where they access their biodiesel and call up McDougall ask if they can bring some in for us," said Butland.
(FILE PHOTO: Ward 1 councillor Steve Butland seen in council chambers at the Civic Centre. Kenneth Armstrong/SooToday)