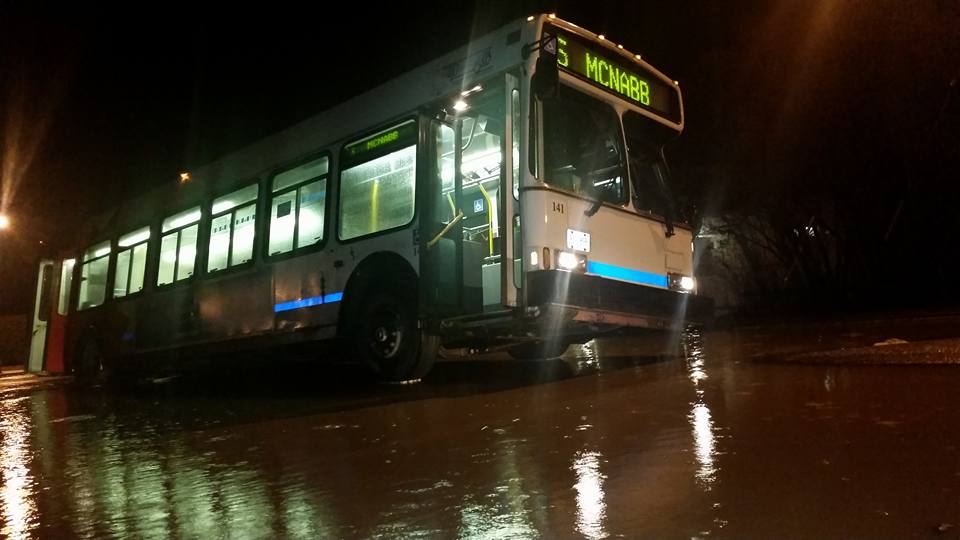 9:08 a.m. update:
PUC says crews are responding to the watermain break.
Capp Avenue will be closed to through traffic from Clement Street to Shannon Road while repairs are underway today.
Don Scott, the city's manager of transit, advises SooToday that there were no passengers on the bus. He said the road collapsed under the vehicle around 6 a.m.
9 a.m. original story:
A loyal SooToday reader sent in the above photo of a city bus apparently stuck in a sinkhole as a warning to drivers to perhaps avoid Capp Avenue this morning.
The reader informs us that there appears to have been a water main break.
We'll bring you more on this as it is available.