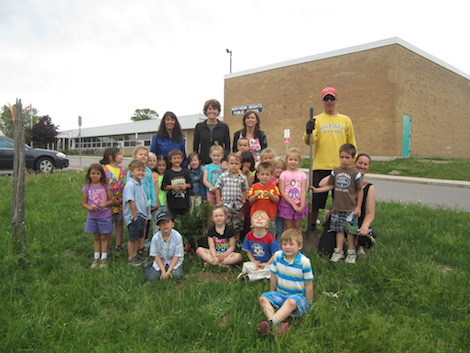 SooToday.com received the following message and photo of the Northern Heights kindergarten class who helped plant a burning bush.
**************************
The Kindergarten students at Northern Heights Public School gave a lending hand to plant a burning bush to mark the entrance to the school.
The bush replaces a small maple tree that fell victim to high winds last weekend.
The newly planted bush will grow over the years, as will the school's youngest students.
When these little ones reach Grade 8, they can reassemble at the burning bush and take note of all the changes that have occurred both in themselves and the shrub.
Gratitude is extended to the Grisdale family for generously donating the tree.
**************************