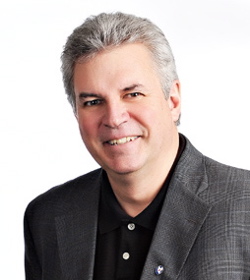 NEWS RELEASE
INDUSTRY CANADA/FEDNOR
*************************
Sault Ste. Marie MP Bryan Hayes today announced a Government of Canada investment to support two initiatives that will help create jobs, support innovation and strengthen the economy of Northern Ontario.
Today's $488,000 announcement, part of Canada's Economic Action Plan to create jobs, growth, and prosperity for Canadians, was made on behalf of FedNor Minister Greg Rickford.
The projects, which will be led by the Sault Ste. Marie Innovation Centre and its partner organizations, will help expand businesses in the agri-food sector, as well as assist small and medium-sized enterprises and researchers from across Northern Ontario bring innovative ideas to market (see information sheet).
"Today's announcement is aimed at boosting innovation – a key driver of economic growth. By supporting the commercialization of research and the development of value-added products, the Harper government is helping create jobs, growth, and long-term prosperity across Northern Ontario" said Hayes.
The funding announced today is provided through FedNor's Northern Ontario Development Program (NODP), which supports projects that promote economic development, enhance business development and growth, and facilitate innovation throughout the region.
Since 2006, through its Northern Ontario Development Program, FedNor has invested more than $298 million in support of 1,475 projects.
These investments have created more than 15,000 jobs throughout Northern Ontario.
The Sault Ste. Marie Innovation Centre is a not-for-profit organization with a mandate to drive business growth, facilitate research and commercialize innovation in globally significant areas of science and technology through partnerships, expert advice, community development, business incubation, youth outreach and sector development activities.
"With the strong support of FedNor and the federal government, we look forward to helping small businesses across the North take advantage of new business opportunities that will support their growth and sustainability" said Tom Vair, Executive Director, Sault Ste. Marie Innovation Centre.
To find out more about our programs and services, please visit fednor.gc.ca and follow us on Twitter @FedNor.
*************************