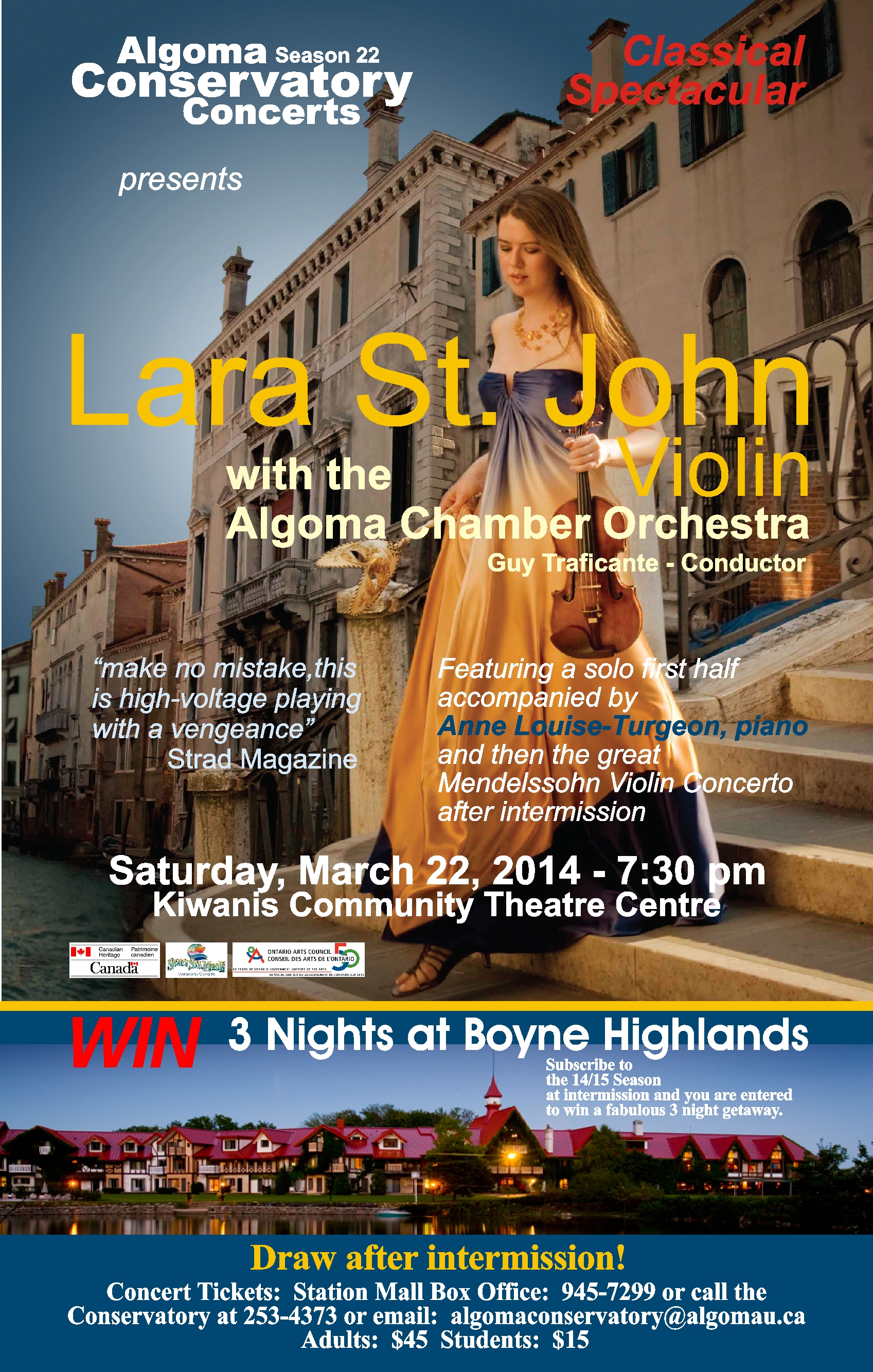 NEWS RELEASE
ALGOMA CONSERVATORY
*************************
Algoma Conservatory presents Lara St. John as part of their Concert Series, "Bringing the Best to Sault Ste. Marie."

One of the best known and highly acclaimed Canadian violinists on the international stage today, Lara St. John is stunning audiences world-wide.
She has soloed with many of the world's great orchestras including Cleveland, Philadelphia, Royal Philharmonic, Tokyo and Boston.

Lara St. John, with the Algoma Chamber Orchestra, will be performing Saturday March 22, 7:30 p.m. at the Kiwanis Community Theatre Centre.
Admission for adults is $45 and $15 for students.
It will be an exceptional evening of wonderful music that will touch your soul.
*************************