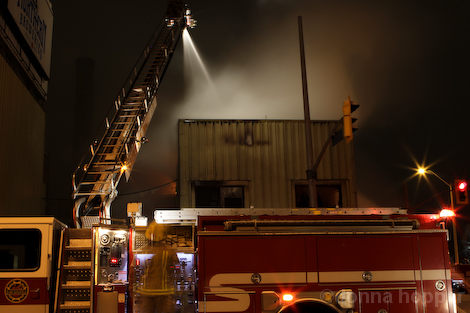 Fire crews remain on the scene of a fire that broke out this afternoon at the former Northern Breweries location on Bay Street.
Although flames are not immediately evident, thick pungent smoke continues to billow from the building as two pumper trucks dowse the fire.
The brewery, which has been dormant for a number of years, was slated for demolition next month.
SooToday.com will post further details as they become available.
View Photo Gallery for this Story
****************************
Earlier SooToday.com coverage of this story