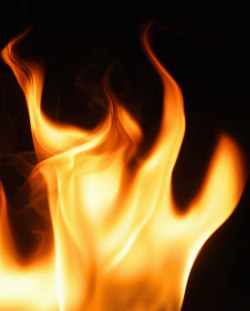 NEWS RELEASE
ONTARIO PROVINCIAL POLICE
*************************
ROCKVILLE, ON - The Manitoulin Ontario Provincial Police (OPP) is continuing the investigation into a house fire which occurred at a Rockville Road residence in NEMI Township.
On Tuesday, February 25, 2014, members of the OPP along with investigators of the Ontario Fire Marshal's Office located the remains of a body in the debris of the house and are now confirming this to be a fatal fire investigation.
The body is scheduled for a post mortem examination on Wednesday, February 26, 2014.
Further forensic DNA examination will be required to determine the identity of the victim.
On Saturday, February 22, 2014, at 9:13 p.m., Manitoulin OPP was notified of a house fire located on Rockville Road, in Northeast Manitoulin and the Islands Township.
Officers arrived on scene along with members of the NEMI Volunteer Fire Department to find a family home fully engulfed in flames.
Preliminary investigation shows that five members of a family were home at the time when a fire broke out in the residence and quickly spread completely destroying the home.
Four members of the family made it out of the house.
One member of the family is still uncounted for.
Three were sent to hospital for burns and smoke inhalation. One member was transferred to Sudbury for in serious condition from burns the other two have non-life threatening injuries.
Manitoulin OPP and the Ontario Fire Marshall are continuing the investigation into the cause of the fire.
Members of the OPP Forensic Identification Unit are also assisting.
*************************