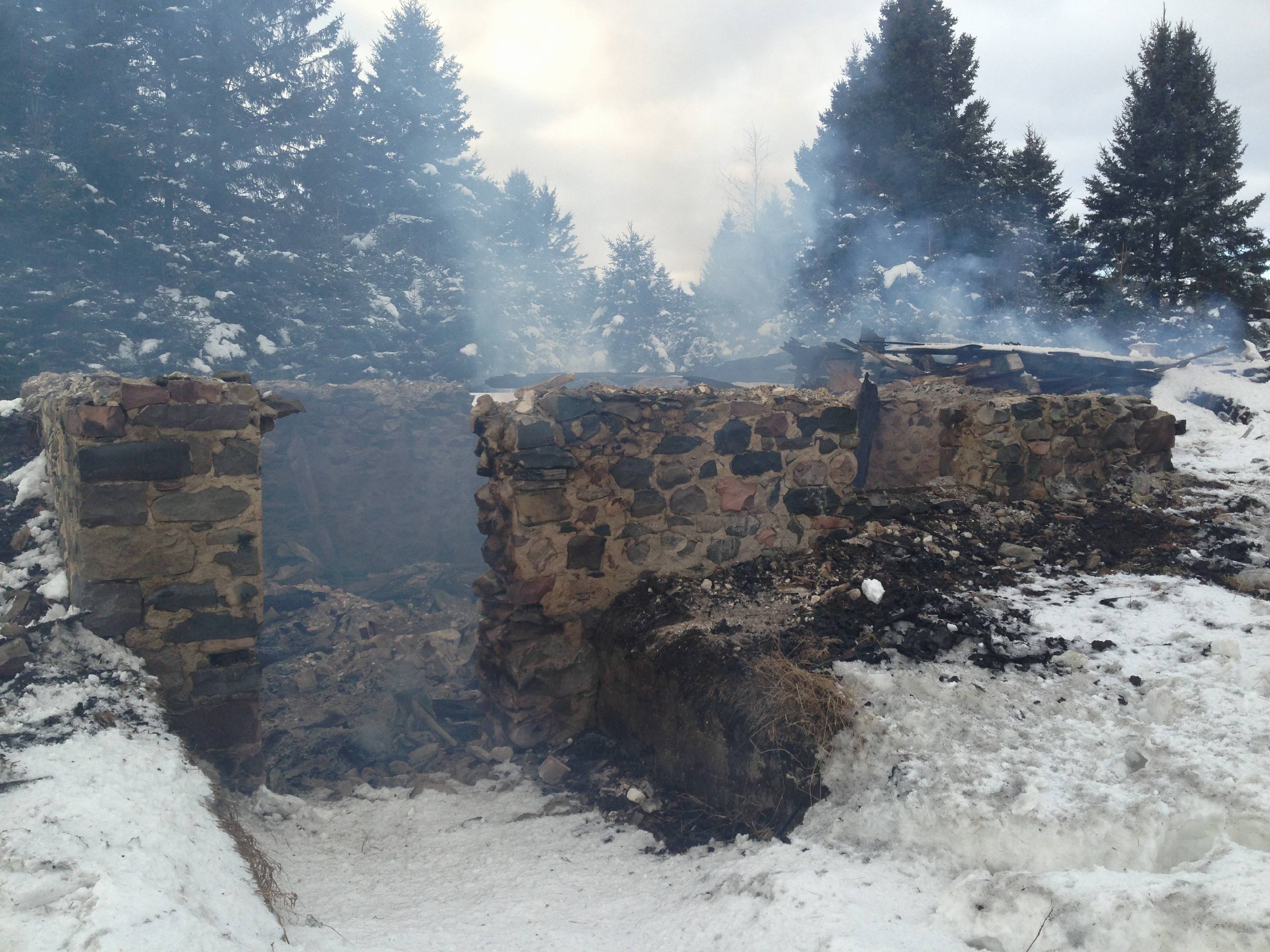 Loyal SooToday.com reader Keith Bowser sent us the following photos of a historically significant abandoned homestead house on Highway 17 that was levelled to the stone foundation some time on Sunday.
The Daigle House, located on Highway 17 near Blind River, once stood as a tourism attraction and historical landmark in the Municipality of Huron Shores.
"The timber framed house was built by Alexander Daigle, from France, in the 1870′s," says the municipality website. "Daigle was one of the first settlers in the Iron Bridge area."
Bowser tells us that he saw heavy smoke across the highway while driving back to the Sault from Sudbury on Sunday, February 2.
"I'm not sure what happened," he said. "I was kind of surprised that there were no fire trucks in sight."
In response to the story and photos above, photographer Ron Gallagher kindly shared an image of Daigle House as it was this past summer when he took the photograph below.