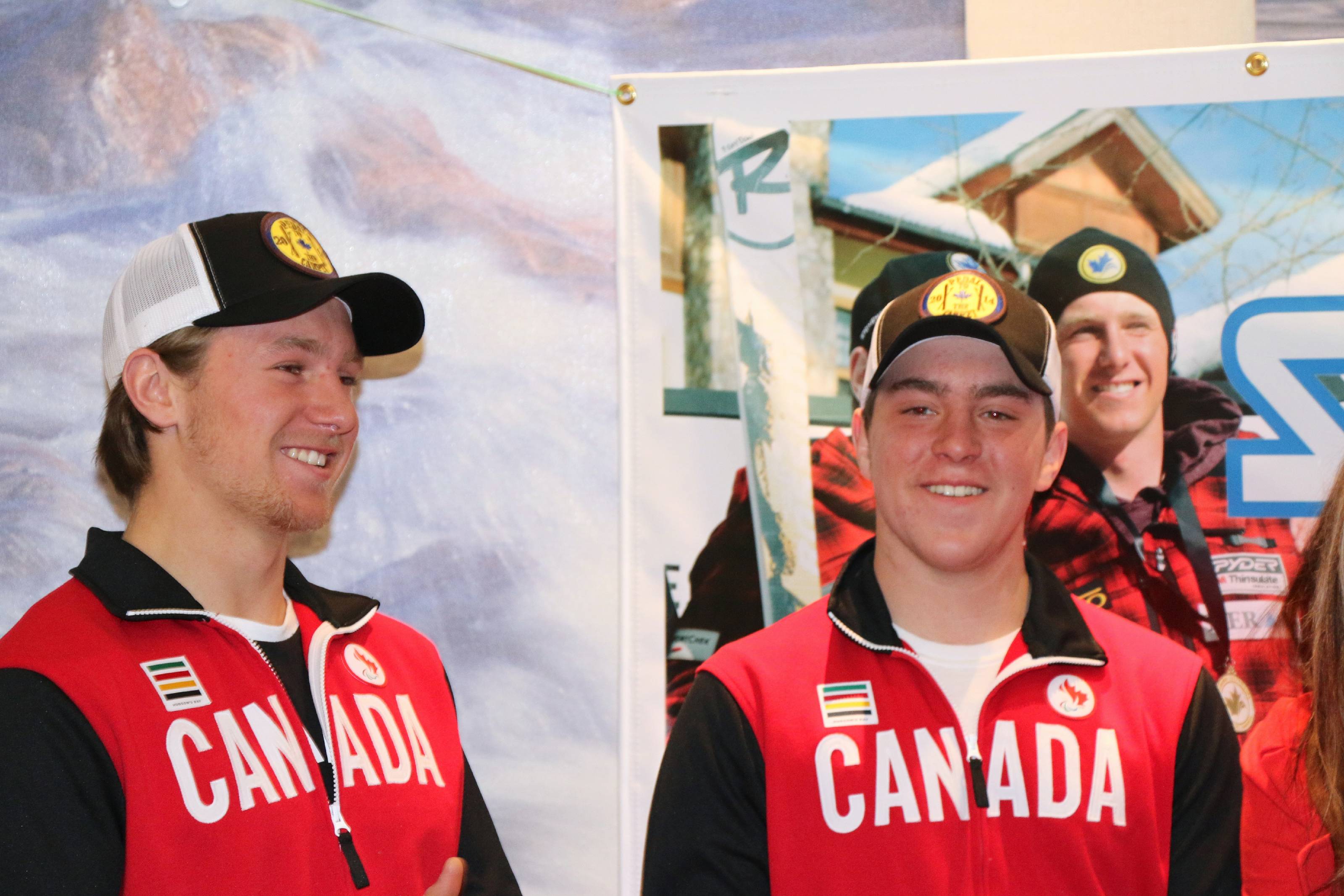 As the 2014 Paralypics prepare to open, Mac Marcoux will need to make a major adjustment in his quest for a gold medal.
Due to injury, Mac's brother BJ will not be able to compete in the Alpine Skiing event this week.
Due to a back injury, BJ was forced to withdraw from competition as Mac's guide for the event.
"It was an incredibly difficult decision, but the evidence is there that tells us it's the right thing to do," Brianne Law, program director for the Canadian para-alpine team, told the Alpine Canada website. "We don't want to put BJ at risk of further injury, and it's our job to give Mac the greatest chance at success possible. He has previously trained and raced with Robin and they have had done really well together, and Chris and Nick are obviously very familiar with each other, so it was an easy choice. I can't wait to see what they can do."
Mont-Tremblant, Quebec's Robin Femy will take BJ's place as Mac's guide.
Ferry is teammate Chris Williamson's regular guide. Williamson is a three-time Paralympian.
Williamson will now ski with his former guide, Nick Brush.
Brush and Williamson skied together at the 2010 Paralympics Winter Games in Vancouver.
"It means so much to me that BJ has already gotten me this far. It's pretty unexplainable, actually," Mac told the Alpine Canada website. "It's a real bummer that he's not competing in Sochi, but he'll still be there, and we're still a team, so we'll make the best of it. He won't be the one skiing in front of me, but he got me here."
Mac and Femy competed together at the recent IPC World Cup Finals in Tarvisio, Italy, winning gold in the event.
The pair open their Paralympic schedule on March 8 in the alpine skiing events.
Watch a video of the team in action, click here.