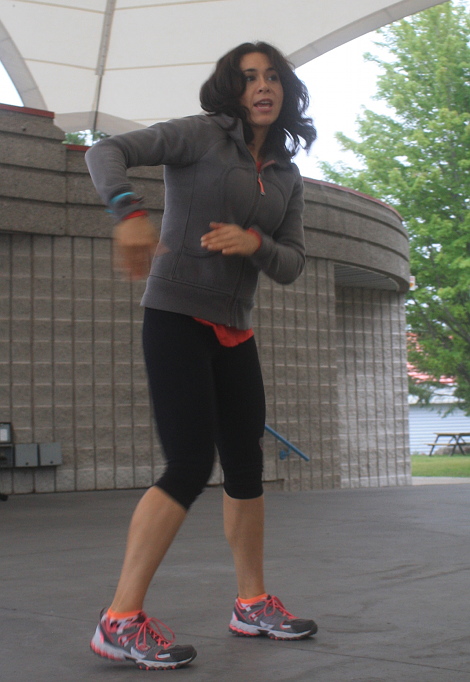 What started as a bad day for Beto Perez turned into a good summer for fitness enthusiasts and for the Algoma Autism Foundation.
Throughout the month of August the Bondar Pavilion has been transformed into a Zumba studio on Wednesday evenings as folks dance their way to fitness while raising funds and awareness for autism and having a blast.
"We are very greatful to Cristina, our Zumba instructor (shown), for donating her time," said Kari Finlayson of the Algoma Autism Foundation. "100 percent of the proceeds are going to the foundation that helps local children, families and schools affected by Autism."
The Zumba philosophy says participants will shrink everything but their smile when they join the ultimate dance-fitness party.
The popular fitness phenomenon was launched when it's founder, Beto Perez, forgot the music he was going to use for an aerobics class he was teaching.
He grabbed some salsa and merengue tunes from his car, improvised a more dance-oriented aerobics class and Zumba was born.
There is one session left at the Bondar Pavilion and the drop in rate to participate in it is $15.
The class begins at 7:30 and runs through about an hour of solid, dancing fitness that can work for every level of experience in Zumba.