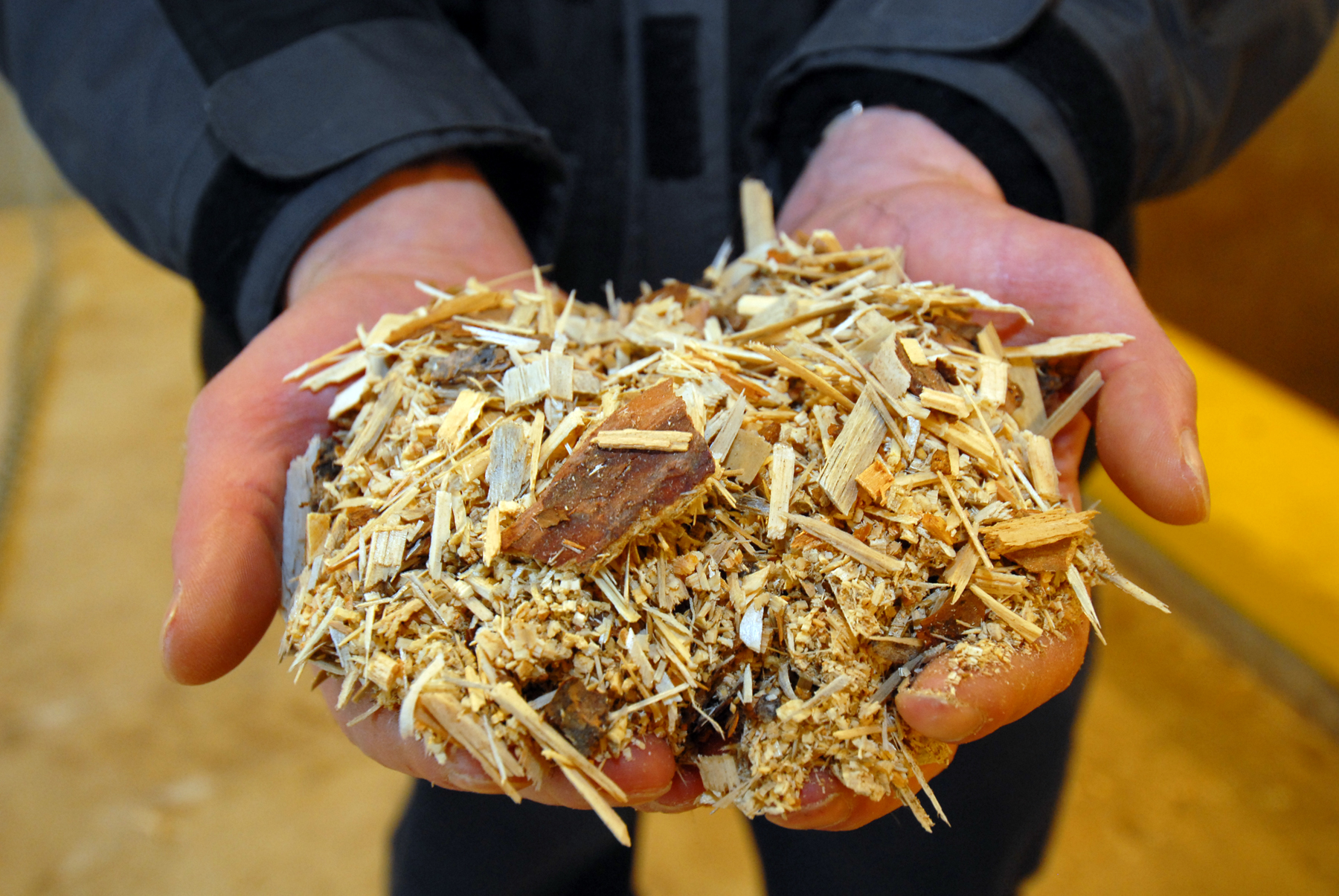 NEWS RELEASE
SAULT STE. MARIE INNOVATION CENTRE
*************************
Wood-based Bioenergy Project Awarded as Part of Smart Energy Strategy
SAULT STE. MARIE, ON - The Sault Ste. Marie Innovation Centre (SSMIC), leading the implementation of the Smart Energy Strategy on behalf of a group of community partners and stakeholders, is pleased to announce that the bio-based technology request for proposal (RFP) has been awarded to Battelle.

The purpose of the RFP was to attract a wood-based bioenergy project to the Sault, potentially leading to the construction of a commercial or demonstration plant in the city, which will stimulate local economic growth and create jobs.
The region has access to ample and sustainable wood supply from Northern Ontario forests and this project will utilize the renewable supply of biofibre feedstock in the area.
Headquartered in Columbus, Ohio, Battelle is the world's largest non-profit research and development organization, with more than 22,000 employees at 130 locations globally.

Battelle will develop a business case and implementation plan for the installation of a pyrolysis plant in the region.
The proposed plant would process 20 dry tons of biomass per day to produce bio-oil, which will be converted by a partner organization to produce 10.5 million pounds of bio-polyol per year, which alternatively can be used to produce an average of ¾ MW of electric power to the Sault Ste. Marie transmission grid.

The bio-polyol will be sold to produce foams, insulation, coatings, and other high-margin commercial products.

"Battelle is honored and excited by the opportunity to work with SSMIC on bringing bio-based pyrolysis to the Sault Ste. Marie community," said Kathya Mahadevan, Alternative Energy Business Line Manager, Battelle. "The development of bio-based energy to help communities thrive is a reflection of what Battelle does best. With an abundant supply of feedstock and our small scale pyrolysis technology, we're confident in the reality of a sustainable and productive plant."

As discussed in the Smart Energy Strategy, biomass has been a large driver for the Sault's economy for decades and the current reality is that when it comes to energy, the Sault and surrounding region has a wide mix of potential options available.
Until now there hasn't been clear direction on the use of biomass resources and progress in the area.

Jason Naccarato, Vice President of Development for SSMIC says, "The Smart Energy Strategy emphasized the potential of attracting bioenergy projects as one of the seven strategic pillars to the plan. This initial project is an important step in realizing our vision to develop new, bio-based industries in the region, that create new jobs and business opportunities."

SSMIC received five strong proposals from companies worldwide.
A committee comprised of forestry, biotechnology, business and economic development experts reviewed the proposals.

If the project proceeds to plant implementation, the proposed system would create an estimated 33 local jobs and diversify the local economy.

Kathya Mahadevan of Battelle is also scheduled as one of the sector experts to speak at the upcoming Energy Opportunities Conference, November 4-6, 2014 at Algoma's Water Tower Inn.

For more information on the Smart Energy Strategy or the upcoming Energy Opportunities Conference, please visit www.saultenergy.com.

About Battelle
Every day, the people of Battelle apply science and technology to solving what matters most.
At major technology centers and national laboratories around the world, Battelle conducts research and development, designs and manufactures products, and delivers critical services for government and commercial customers.
Headquartered in Columbus, Ohio since its founding in 1929, Battelle serves the national security, health and life sciences, and energy and environmental industries.
For more information, visit www.battelle.org.
*************************