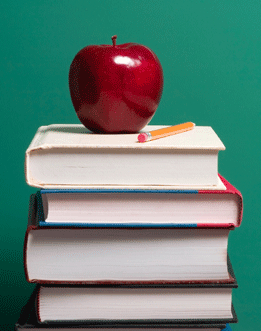 The 2015-2016 school year is approaching and issues remain between the Ontario government and the province's teachers as the days wind down before the first day of classes September 8.
Teachers with Ontario's public, Catholic and French school boards have been without a contract since August 31, 2014.
There are no further negotiations currently scheduled between the government and the teachers, but Katrina Wheaton, Ontario English Catholic Teachers Association (OECTA) Huron-Superior president, told SooToday she remains hopeful of a resolution.
"We're still hopeful we're back at the bargaining table before school begins in September, but if not, they can't take away teachers rights and reduce their autonomy and give unlimited power over the educational system to a handful of elected trustees and the government," Wheaton said.
Under legislation brought in by Premier Kathleen Wynne's government last year, teacher unions bargain with the provincial government over larger issues such as pay and class sizes, while local issues are discussed with school boards at a separate bargaining table.
"Generally the issues are not monetary," Wheaton said.
"People think it's about money, but it's really not about money."
"Of course, we don't want our pay cut and at Huron-Superior we don't want to earn less than teachers at any other board, but our differences are not financial," Wheaton said.
"The government and the trustees are making proposals that are going to have a profoundly negative effect on students and teachers."
OECTA is protesting what Wheaton called unfair hiring practices, increased class sizes, decreased classroom support and "onerous diagnostic assessments."
"The Ministry of Education dictates, through the school board, how teachers are to evaluate and assess students, and what we're fighting for is the opportunity for teachers to use their own professional judgement to determine how students are assessed and evaluated," Wheaton said.
OECTA will be in a legal strike position August 17, while the Elementary Teachers Federation of Ontario (ETFO) has been in a legal strike position since May 10, and the Ontario Secondary School Teachers Federation (OSSTF) has been in a legal strike position since July 20.
Wheaton said as far as OECTA is concerned, if an agreement isn't reached between the province and the teachers by September, OECTA teachers will likely begin with work to rule sanctions, such as not taking part in after-school, extracurricular activities.
A full-blown strike would be a last resort, Wheaton said.
"No dates are set for bargaining, we're just waiting, the issues are the same as they have been, on the table for the last number of months," said Valerie Dugale, ETFO media relations director, in a phone call to SooToday from Toronto.
Local ETFO officials were not available for comment.
"Talks broke off a while ago and I understand there are no dates set for bargaining," said Kevin Hogan, Ontario Secondary School Teachers Federation (OSSTF) Algoma District president, speaking to SooToday.
Hogan said OSSTF teachers will not be taking part in extracurricular activities.
Hogan said he anticipates a speech scheduled to be given by Paul Elliott, OSSTF president, at an OSSTF convention in Ottawa August 20, may outline other work to rule sanctions the union may take.