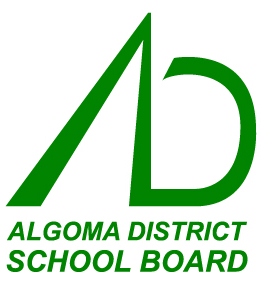 Algoma District School Board (ADSB) trustees have voted to close Aweres public school at the end of the current school year.
The vote was held during the regular board meeting Tuesday.
Jennifer Sarlo, ADSB Chair, said "it was a tough decision."
"Any school closure is tough for all of us…in the end we do believe that the best interests of the students will be met through this closure even though it's a very tough decision."
The ADSB approved placing Aweres and Etienne Brule public school under Accommodation Review in June 2013.
As part of the Accommodation Review process, a series of public meetings was held to gather feedback from school and community members.
The ADSB was concerned over water quality issues at Aweres and the grouping of its 60 students into classes where three, or even four grades, with students of varying ages, were being taught.
Beginning in September, the former Aweres students will be bused to either Mountain View, Greenwood or Tarentorus public schools, depending on where the students live and parental choices.
Some members of the Aweres school community were concerned over the closing of the school, feeling it had been a long-time community hub.
The ADSB review for Etienne Brule public school is looking at the possibility of closing that school and moving its JK-3 students to other schools beginning in September.
Public meetings have been held in regards to Etienne Brule, and comments are still welcome, Board officials said Tuesday.
A final vote on the future of Etienne Brule public school will be held May 27.
Meanwhile, the Board also approved the proposed organization for its elementary and secondary schools for September 2014.
For grades JK-8, there will be 263 full-time equivalent teaching staff, based on a projected enrolment of 6,141 students.
That compares to 277 full-time equivalent teaching staff for 6,337 students in October 2013.
At the secondary level, subject to Ministry of Education funding and any significant changes in enrolment figures, there will be 265 staff for a projected number of 3,243 students.
That compares to 273 full-time equivalent teachers for 3,414 students, meaning a reduction of eight teachers.
The ADSB's Alternative Education Program, now known as the Algoma Education Connection (AEC) is projected to have 300 students with 15 teachers in September.
The ADSB has stated it hopes lay-offs will be minimal as a result of attrition, additional retirements and other leaves.