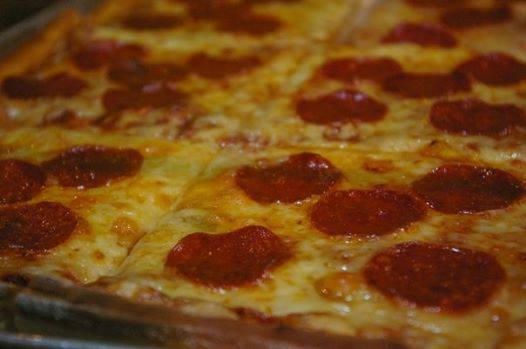 Aurora Butkovich was my aunt, but Sault Ste. Marie knows her better as the "Pizza Queen".
She made a huge impact on the local food service industry with her restaurants.
She was one of the first successful business women in the Sault, opening her first restaurant on James Street in 1950.
She called it Aurora's Lunch, and eventually added a pizza oven.
The location did not seem to be giving her the exposure that she wanted, so she moved to Bruce Street in the mid 1950s and this is where her pizza recipe really took off.
Aurora's Pizzeria on Bruce became the go-to place for anyone who wanted a truly delicious pizza.
She eventually sold the restaurant to family member Chuck Gassi and took a little time off from the restaurant business.
Four years later, she opened Snapper's Deli on Queen Street next to the Windsor Hotel.
After experiencing further success at the Deli she decided to leave the business once again, but she wasn't done yet.
In 1987 Aurora opened the locally famous Mrs. B's on East Street.
Locals could not get enough of her pizza and she definitely left the restaurant business with a bang.

Aurora's special recipe was extremely popular and it has been implemented into many other pizza recipes around town.

She made a name for herself by applying smart business sense with infectious charm.

It was not just her pizza recipe that made Aurora a local legend.
She had an admirable zest for life and a classic sense of humour.
She could make anyone smile with her wisecracks and she always had that knowing twinkle in her eye.
Her spirit was contagious and many people would visit her just to enjoy her company.
She was an inspiration to me.

Rest in peace, Aurora Butkovich. You will be greatly missed by so many and your legacy will not be forgotten.

************************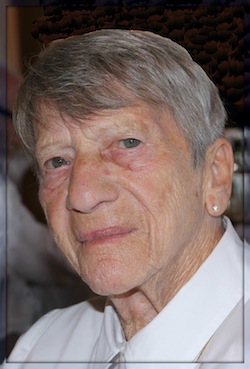 Obituary:
BUTKOVICH, Aurora (nee GASSI) - The "original" Aurora passed away, March 8, 2014 with her family at her side, at the Algoma Residential Care Hospice (ARCH).

Aurora started out like a lot of gals back in the forties, as a waitress, and after a few years thought she could put up a restaurant of her own.

Before she was done with the restaurant business she actually started four successful places.

Aurora will always be remembered for the tagline "Pizza Supreme from the Pizza Queen" that she used in her original pizzeria on Bruce Street.

She leaves many incredible memories and a legacy that her family is proud of.

In addition to her restaurant endeavours, Aurora was known for her humanity, her love of music and her competitive spirit.

She was a curler for many years and a long time golfer and member of the Sault Ste. Marie Golf Club.

Aurora was born October 8, 1919 to Carlo (Charlie) and Maria Vincenzina Gassi.

She was married for 14 years to the late Tom Butkovich Sr. and leaves behind two children, Tom Jr. (Helen) of Cornwall, ON, and Carol Ann (late Frank) Hunt.

She was a very special Gramma to Andrea Carmichael who grew up in the Soo, and she will always be affectionately remembered by her six "Cornwall" grandchildren -- Christine Butkovich, Tonya Butkovich (Marc Tropper), Kent Butkovich, Maren Butkovich (Chris Chisholm), Paul Butkovich (Sachiko Kageyama), and Justine Wilks (Shea) -- as Gramma Soo Marie.

She is also survived by her seven great grandchildren: Taylor Egan; Noah, Chloe and Jenna Tropper; Kaz and Sho Butkovich; and Ella Chisholm.

To her many nieces and nephews she was always the loving Aunty Aurora.

She is also survived by her sister Annie Laccabue (late Jim) of California and her long time business partner and friend Cecilia Mihelcic of Kirkland Lake.

Aurora was predeceased by her brothers Frank (late Christine), Bruno (Mary), and Remo (late June); her sister Jackie Lorenzo (late Frank); and her niece Pat Fazi.

Friends may call to join in a celebration of Aurora's Life at the Arthur Funeral Home and Cremation Centre on Wednesday, March 12, 2014 from 6-9 p.m.

Funeral mass to be celebrated from Precious Blood Cathedral on Thursday, March 13, 2014 at 10 a.m.

Rev. Hamish Currie officiating.

Interment Holy Sepulchre Cemetery.

In lieu of flowers, the family would appreciate donations to ARCH.

Our sincere thanks to Dr. Beduhn for his long time care of our mother and Dr. Beuhner and the caring staff at ARCH.

Expressions of sympathy may be offered at www.arthurfuneralhome.com.

************************