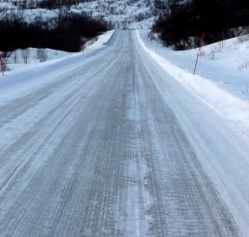 NEWS RELEASE
NIPISSING MPP VIC FEDELI
************************
Ontario PCs get winter roads probe in gear
Auditor general to review winter highway maintenance
QUEEN'S PARK - Nipissing MPP Vic Fedeli is pleased Ontario's Auditor General will investigate why motorists have encountered such dangerous conditions on provincial highways this winter.
It comes after a motion from PC MPP Steve Clark (Leeds-Grenville) was passed unanimously at a legislative committee meeting this morning.
"I'm pleased the committee has asked the Auditor General to investigate the reasons motorists in every corner of Ontario have had to take their lives into their hands when they get behind the wheel and travel on a provincial highway this winter," Fedeli said.
"Constituents write to me and call my office after almost every snowfall to say they've never seen Ontario's highways in such terrible shape," said Fedeli.
"Through several meetings I have brought their concerns to the attention of MTO officials, but we haven't seen any improvement. I'm confident the Auditor General is now going to get to the bottom of what's behind the problems."
The motion calls on the Auditor General to review MTO's Winter Maintenance Program and the contracts negotiated by the ministry with contractors across the province.
The report is to be completed before the end of this year.
Among the issues to be investigated are:
The number of winter maintenance vehicles in use

Circuit times for operators

The proper and efficient use of chemical melters and salt by contractors

Hours of operation

Response times
"There's no question the Minister has failed Ontarians this winter," said Fedeli. "I welcome the Auditor General's probe and a report that will keep this from ever happening again."
***********************