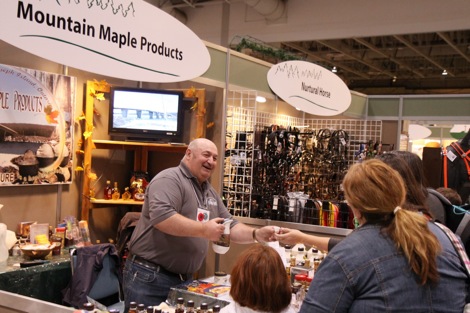 PHOTO RELEASES

ROYAL WINTER FAIR

*****************************
Don Manchur of Mountain Maple Products (pictured above) pours another sample of pure maple syrup to visitors at The Royal Winter Fair in Toronto.

The operation on St. Joseph's Island is one of the largest producers of maple syrup in the Algoma region and also sells maple butter and candy.

Mountain Maple was one of 40 equine and agribusinesses featured at the FedNor-supported Northern Ontario Pavilion during The Royal, November 2-11.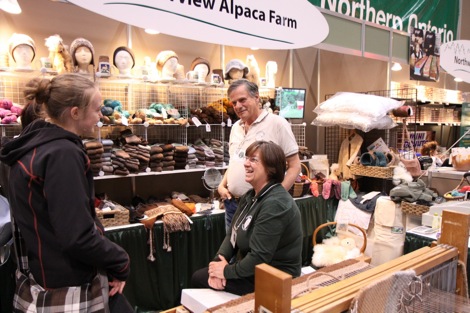 Denise and Robert Martel talk about their award-winning alpaca animals to young visitors at The Royal Winter Fair in Toronto.

The Martel's operate Meadowview Farms in Bruce Mines where they raise alpacas for their soft and hypo-allergenic hair, ideal for scarves, mittens and other apparel.

The Martel's were among the 40 exhibitors displaying and selling their products at the FedNor-supported Northern Ontario Pavilion from November 2-11.

*****************************