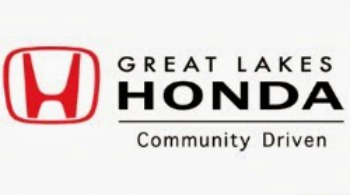 NEWS RELEASE
GREAT LAKES HONDA
*************************
Great Lakes Honda, in partnership with Passport To Unity and the Sault Community Career Centre is excited to announce the first "Community Driven Awards" which will be presented on May 2 at the Opening Night Celebrations for Passport To Unity.
The deadline for the "Community Driven Awards" nominations is fast approaching.
Have you nominated someone yet? If not please follow the instructions below:
The categories for nomination are:
Elementary/High School Student
Post - Secondary School Student
Volunteer (General Public)
Leadership (General Public)
How to apply:
Download nomination form and email to: passporttounity@saultcareercentre.ca
In Person:
Great Lakes Honda 415 Pim Street Sault Ste. Marie, ON
or Sault Career Centre at 503 Queen Street East
The nomination period has been extended until April 18, 2014.
Information about the "Community Driven" recognition awards
Passport To Unity, in partnership with Great Lakes Honda is looking to honour 4 people who are "Community Driven".
This is your chance to look at your friends, students, peers, family, co-workers, boss, or someone you know within the community and tell us about the selfless work they are doing to make Sault Ste. Marie a fantastic city to live in and be a part of.
Dealer Principal and General Manager of Great Lakes Honda, Francine Floreani, is excited with the concept and sees it as a great fit between the festival and the dealership.
"We are proud to acknowledge those who are active participants in our community that continually promote community involvement and invite others to participate in celebrating a sense of identity and belonging in the community. We can't wait to hear all of the great stories about those in our community who continually support growth and those who take time out of their day to give back in a positive and enriching way!"
There will be one recipient from each category and these four people will receive the awards at the Opening Night Celebrations for Passport To Unity on May 2nd.
Tickets for this event are $20 per person and can be purchased at the Sault Community Career Centre located at 503 Queen Street East.
$15 of each ticket sold will be donated to the Liberian Learning Centre project.
The remaining $5 of each ticket sold will be used to establish an endowment fund that will support students studying in the field of Humanities.
*************************