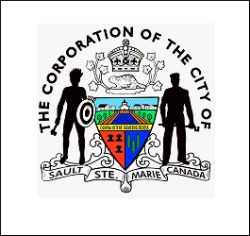 NEWS RELEASE
CITY OF SAULT STE. MARIE
*************************
Nominations accepted for community development award
SAULT STE. MARIE, ON - Nominations for the 2012 Community Development Award will be accepted by the City of Sault Ste. Marie Planning Advisory Committee until Monday, March 26, 2012.
Initiated by City Council, the purpose of the Community Development Award program is to:
• Recognize significant achievement in community development
• Highlight successful development ideas that others can use
• Inspire other projects to meet the standards of successful projects.
"Every year there are local development projects that go above and beyond," says Wayne Mezzomo, chair of the Planning Advisory Committee. "There are a number of creative and unique ways to provide a sustainable and aesthetically pleasing development. The size and costs associated with a particular project are not necessarily the leading factors in determining the winner."
Previous award winners include: the Canadian Bushplane Heritage Centre; the Waterfront Walkway; Super 8 Motel; Algoma Central Corporation (for the restoration of 289 Bay Street.); Horizon Capital Group; Lyons TimBr Mart; Algoma University; Tenaris Algoma Tubes; Muio's Restaurant, and last year's winner Smokey's BBQ Pit and Patio.
Nominations forms can be printed off the City website under Forms and Maps.
Forms can also be picked at the Planning Division office, Level 5, Civic Centre, 99 Foster Drive.
Nomination deadline is March 26.
Submit completed nomination forms by mail to the Sault Ste. Marie Engineering and Planning Department, 99 Foster Drive, P.O. Box 580, Sault Ste. Marie, ON P6A 5N1 or by e-mail.
For further information, contact Peter Tonazzo, planner, Engineering and Planning Department, at 705-759-2780.
*************************