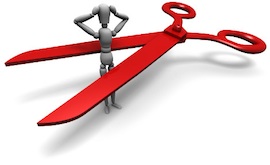 NEWS RELEASE
CUPE
*************************
Sault groups bring anti-poverty protest to Orazietti Thursday
Sault Ste. Marie joins with over 20 communities in Week of Action against Liberal plans to cut social assistance
SAULT STE. MARIE, ON – Community groups will protest against the Liberal government's plan to cut the Community Start Up and Maintenance Benefit (CSUMB) at the constituency office of MPP David Orazietti on Thursday, December 13.

What:
Demonstration against Liberal plans to cut the CSUMB

Who:
Mamaweswen, The North Shore Tribal Council

Where:
Cambrian Mall, Sault Ste. Marie
Walking to MPP David Orazietti's Constituency Office

When:
Thursday, December 13, 2012
12 p.m.

The Community Start-Up and Maintenance Benefit (CSUMB) helps over 16,000 people every month in Ontario.
It is one of the only ways that people on Ontario Works or the Ontario Disability Support Program can cover the costs of moving, save their housing and obtain the basic items they need to maintain a home.
It is a defence against homelessness and a means by which many women are able to leave situations of domestic violence.
The Liberal government's 2012 budget brought a number of regressive cuts to social assistance, including the Community Start Up, slated for elimination in 2013.
Thursday's event is part of a province-wide Week of Action Against the Cut to the CSUMB, with over 20 communities participating.

*************************